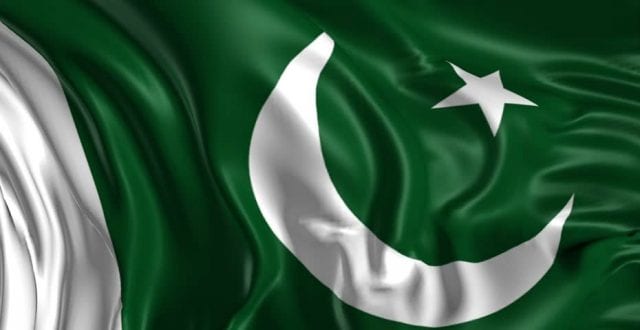 A court in Pakistan sentenced a man to death over allegedly blasphemous materials posted on Facebook.
Government prosecutors announced the verdict Sunday, the latest development in a social media crackdown spearheaded by Pakistani Prime Minister Nawaz Sharif.
The conviction of 30-year old Taimoor Raza marks the first time in the history of the populous South Asian nation that an individual has been put up for execution over online blasphemy.
However, the central issue is nothing new in Muslim-majority Pakistan, which has seen legal cases as well as lynch mobs pursue the mentally ill and members of minority religions for offenses against Islam. Reuters notes that 'mere accusations' are enough to stoke the anger of the masses in rural parts of the country.
Shafiq Qureshi, public prosecutor for the city of Bahawalpur, said Raza was convicted for purportedly making offensive remarks about the Prophet Mohammed, his wives, and companions.
"An anti-terrorism court of Bahawalpur has awarded him the death sentence," Qureshi told Reuters. "It is the first-ever death sentence in a case that involves social media."
Raza was tried by a counter-terrorism court because his charge sheet 'included counter-terrorism offences linked to hate speech.'
Qureshi said Raza came to the attention of law enforcement after he began playing 'blasphemous' and 'offensive' material on his cell phone while standing at a bus stop. Soon after, a counter-terrorism officer arrested the man and confiscated his mobile device.
A search of Raza's cell phone turned up the material which led to him being charged with blasphemy on Facebook.
The conviction comes after the administration of Nawaz Sharif began tackling freedom of speech on the Internet at the beginning of the year.
In January, Pakistani officials shut down the websites of four human rights and religious freedom organizations. Shortly thereafter, a handful of activists from each group went missing before being returned home without any charges being filed.
Blasphemy laws in Pakistan are among the strictest in the world, as government ministers take an aggressive stance in combating the offense. The country's interior minister said the nation would strive to stop blasphemy on the Internet from emanating within its borders.
AOL.com reports that, in Pakistan, the possession of books which insult the Prophet Mohammed is punishable by death.
Raza is currently being held in a facility reserved for individuals convicted of high treason.
Sources
Death sentence for Facebook post amid Pakistan crackdown online
Pakistan sentences man to death for blasphemy on Facebook
Pakistani man sentenced to death for controversial Facebook posts
Join the Discussion