Theresa Pasinosky says a PayPal V.P. denied her a travel-intensive position because she had children–then gave the job to a man with kids of his own.
---
A PayPal executive is suing her employer, claiming one of the company's vice presidents passed over her for a promotion.
The woman, Theresa Pasinosky, had been hoping to move into a travel-heavy position. But her boss quickly became skeptical after finding out that Pasinosky had young children. Instead of trying to have a conversation, the lawsuit claims the V.P. handed off the job to a less-qualified candidate with whom he had a "bromance."
PayPal, reports the Bay Area News Group, is reviewing the lawsuit, which accuses the virtual payment-processor of gender discrimination.
"The company takes all complaints seriously and we thoroughly investigate all claims," PayPal said in a statement. "Creating a safe and respectful work environment is foundational to PayPal's values."
But the complaint doesn't only touch on Pasinosky's passed-over promotion. The accusations go further, saying the woman was fired for fighting back against prejudice.
The Bay Area News Group recounts how, in early 2017, Pasinosky's boss said he was looking for someone to lead an international expansion. That expansion would've extended the same unit Pasinosky was already managing to Europe—an undaunting move for Pasinosky, who'd already relocated her family there for three months while doing market research for PayPal subsidiary Xoom.
Xoom, another money-transfer company, was acquired by PayPal in 2015. Pasinosky had been there for nearly a decade before the acquisition and regularly traveled overseas for work.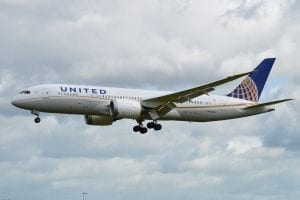 Thinking her experience might be enough to snag PayPal's promotion, Pasinosky volunteered for the post. But the lawsuit says the V.P. responded to her offer by saying something along the lines of, "The position requires lots of international travel, and you have small kids at home."
The complaint construes that statement as "expressed gender bias," given that the executive clearly didn't think a woman might be able to reconcile her role as a mother with that of a traveling businessperson. According to Pasinosky and her lawsuit, the rejection may not have been a shock—that vice president purportedly avoids close working relationships with women, around whom he felt uncomfortable.
And, claims the complaint, it's widely known the man who did get the position had a "bromance" with his boss.
That's despite the fact that that candidate, too, had a small child.
Pasinosky didn't accept what she interpreted as clear-cut gender discrimination. She refused to report to her new superior, while the vice president tried to arrange her ouster.
Despite reporting the alleged gender discrimination to PayPal, it didn't launch an internal investigation for nearly a month. Once it began and concluded, the company offered her an ultimatum: acquiesce, find a new job in a different PayPal department or leave with a severance package.
While Pasinosky wound up rolling with the punches and reporting to the V.P.'s friend, she was fired four moths later for "alleged insubordination."
She's seeking unspecified damages for the "bad faith" firing, which she says was orchestrated to deny her the financial benefits she'd otherwise have been entitled to.
Sources
PayPal exec denied woman promotion, gave job to man he had 'bromance' with: lawsuit