Cleveland judge will not voluntarily step down from opioid trial.
---
U.S. District Court Judge Dan Polster, nominated to his post by former president Bill Clinton, is responsible for handling the consolidated Ohio litigation in Cleveland, Ohio, and was presented with a motion that he is bias and should step down from the opioid trial.  Polster denied the request, questioning why attorneys for seven of 22 defendants waited more than a year and a half to bring forth their concerns, which were centered on comments he made at hearings, to the media, and in public forums.
The defendants claimed Polster "participated in at least seven media interviews, including one in which he let a reporter trail him for a day, and made other public comments about the case."  They maintained he "expressed a strong personal conviction that his role is to strong-arm the parties into a settlement that will abate an ongoing opioid crisis, not just resolve the legal issues presented by the cases."
The motion stated further, the judge "prejudged the responsibility of all defendants for 'the opioid crisis'" and "foresaw the outcome of the process as getting 'some money to the government agencies for treatment."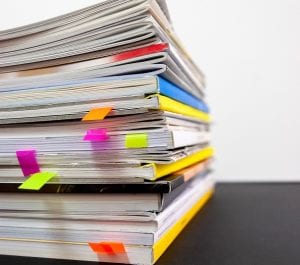 Polster responded in this decision, neither side can "credibly complain of my public observations that any settlement will unquestionably require the defendants to pay money to the plaintiffs.  This is simply a fact of litigation, not an expression of bias or prejudice or prejudgment against any defendant," adding, "The undersigned is confident that the imminent trial of the first bellwether case, along with the parties' ongoing settlement negotiations – addressing not only the bellwether trial, but also global resolution – will continue to bear fruit.  And the undersigned is confident that no reasonable person can legitimately question my impartiality."
Polster wrote he has "simultaneously and vigorous pursued resolution by both through trial and settlement" and has been careful to assign responsibility for the crisis to all sides, including defendants, plaintiffs, the federal government, the medical profession and even individual drug users."  He added, "All of these groups are responsible to some degree for having created the opioid crisis, and all who have the power to do so must now take some responsibility for fixing it."
The judge continued, "Acknowledging the immense scope of the opioid crisis, and calling on all entities who have the power to ameliorate it to join me in doing so without delay, does not reflect any bias or prejudice toward any party to the litigation; and no reasonable observer would so conclude….There are few if any Ohioans who don't have a family member, a friend, a parent of a friend, or a child of a friend who has not been impacted.  I have made this observation several times, partly to underscore how important resolution of this litigation is to all of our citizens (not just the parties themselves), and partly to reflect how hard it may be to pick a jury."
There is not enough time for another judge to prepare for the litigation at this point and switching things up at this point would only serve to significantly delay the trial.  Jury selection will begin October 16.
Sources:
Judge in massive opioid trial denies bias, refuses to disqualify himself