RSV vaccines receives FDA approval.
---
Respiratory syncytial virus, or RSV, is a very common virus which produces cold-like symptoms. In the case of most sufferers, symptoms may last from one to two weeks. However, some people may suffer a more severe case with symptoms lasting much longer. Those at most risk, according to the Center for Disease Control (CDC), are infants, older adults, and those that are otherwise immunocompromised.
In infants this condition can lead to bronchiolitis and pneumonia, especially in those under one year old, and these complications can lead to loss of life. This is why the Food and Drug Administration (FDA) is backing a new innovative RSV vaccine.
Hailed as the first of its kind, the new vaccine, which is intended to protect infants specifically, will actually be administered by vaccinating the mother while pregnant. The hope is that the vaccine will transfer to the infant, protecting an unborn child from RSV prior to birth.
Pfizer has created the drug, and late last month, the FDA officially backed it. This is despite some still lingering questions that have yet to be cleared up concerning its safety.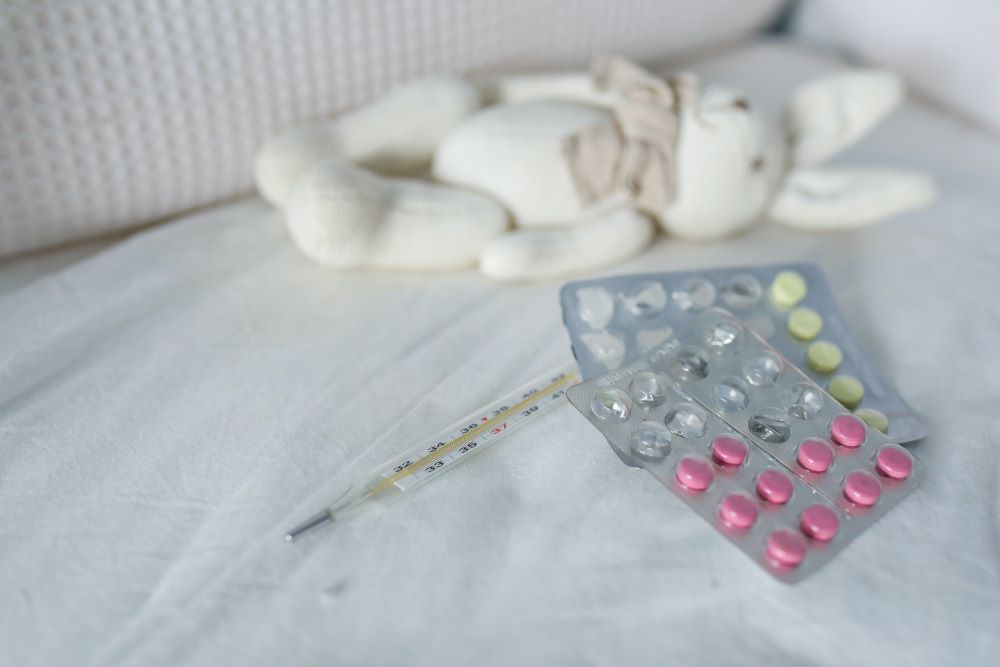 In the U.S. over the past year, RSV struck especially hard through the fall and winter seasons with hospitals being inundated with struggling infants. According to the CDC, in fact, almost all children will now contract this virus by the time they reach 2 years of age.
Statistics show that between 1 and 2 children out of every 100 who are under 6 months and contract the virus may require hospitalization for treatment. This could include the need for IV fluids and breathing assistance.
Because of the introduction of the new vaccine, however, FDA advisory panel member Dr. Jay Portnoy said, "Many infants and their parents will breathe easier in the coming years." A single injection is administered between 24 to 36 weeks of gestation and should start the development of RSV-fighting antibodies which will pass to the infant via the placenta.
Creator Pfizer has been running an international study with almost 7,400 expectant mothers to monitor the effectiveness of its drug. This vaccination thus far has been producing an 82% success rate in preventing severe symptoms of RSV in the infants after birth. Even up to the age of six months, there was an effective rate of 69% in preventing the more severe symptoms. With the first three months of life being the most vulnerable for the infant, these are impressive, potentially life-saving results.
As is always the concern with any vaccine the question arises about its safety. Thus far, according to Pfizer, there are no signs of safety problems. That said, the FDA is looking closely at a potential correlation between the vaccine and premature births. A small trend has been noted whereby vaccinated mothers are delivering earlier than those receiving the placebo version. The indications are so slight, however, there is some debate over whether this is mere coincidence. As its study continues, Pfizer is hoping to get more definitive results.
Sources:
FDA Panel Gives Strong Backing to RSV Vaccine for Protecting Infants
FDA advisers back RSV vaccine for pregnant women that protects their newborns