Roxana Orellana Santos, arrested while eating a sandwich in 2008, is on the verge of deportation. Asked by a judge to remain in the United States until her civil rights lawsuit could be resolved, she was recently arrested by I.C.E. during a routine check-in with authorities.
---
A Salvadoran woman on the verge of settling a lawsuit against a Maryland county has been awarded a temporary restraining order against the U.S. Immigration and Customs Enforcement agency.
ICE, reports the Washington Post, attempted to deport Roxana Orellana Santos just before her suit was due to enter mediation.
Santos is currently suing Frederick County. In October of 2008, Santos was sitting outside a restaurant. While eating a sandwich and waiting for her shift inside to begin, she was approached by local sheriff's deputies.
The two launched an impromptu interrogation and eventually arrested Santos on immigration charges. Critics of the arrest have deemed the encounter a prime example of the so-called dangers of "eating while brown."
Another Post op-ed suggests that Santos could have accepted her arrest and slid under the radar. Instead, she filed a civil rights lawsuit challenging the constitutionality of her sudden and seemingly unjustified arrest.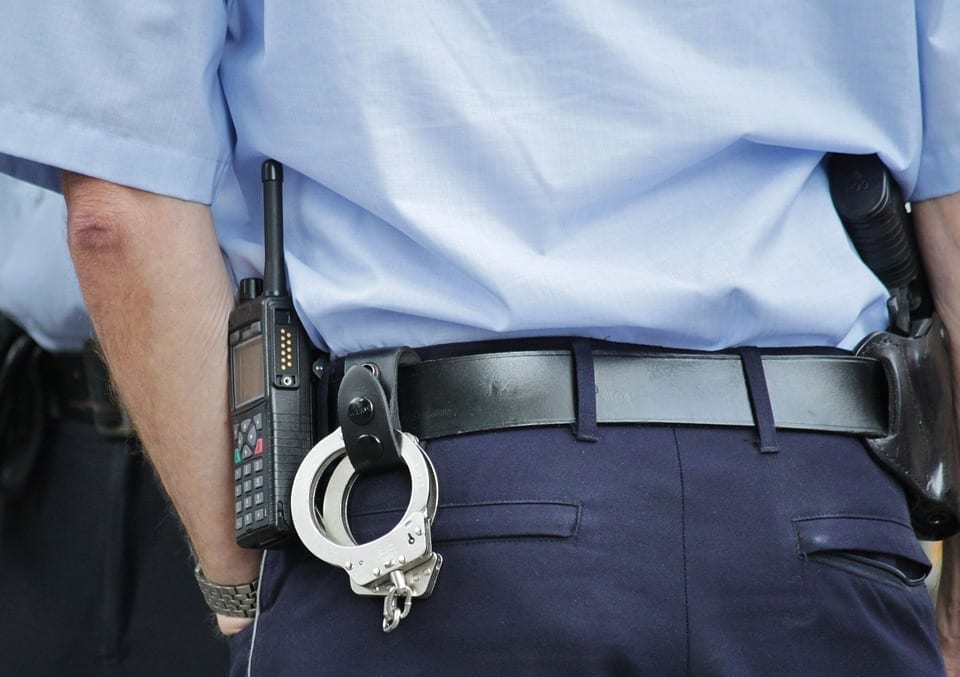 At the time, the Frederick County's sheriff's office had an agreement with federal immigration officials. If an immigrant were arrested—and later found to have an outstanding warrant from ICE—law enforcement could keep them in custody until federal immigration enforcement agents could swoop in for remanding or deportation.
Other agencies across the country have participated in similarly controversial programs, which provide training and additional powers to local sheriffs and deputies.
Immigration advocates called the timing of Santos' detention by ICE suspect.
"The timing is clearly suspect," said attorney Jose Perez of civil rights watchdog LatinoJustice. "Given the sheriff and the county were found liable for violating her rights, now all of a sudden we get to this point in the case and she's arrested and taken into custody? She's not a threat. Clearly this was done to punish her and deter others."
And while the restraining order doesn't guarantee her release, attorney Nicholas Katz said it's a "positive first step."
The Baltimore Sun reports that Katz and Santos' other attorneys filed a habeas corpus petition last week in U.S. District Court in Maryland. The petition requests Santos' immediate release—the Salvadoran woman was unexpectedly detained during a routine check-in with ICE in Baltimore.
Katz says she was briefly allowed to hug her son and hand over some belongings before being taken away by ICE personnel.
"That was maybe the only moment of compassion we witnessed," he said.
She later missed a court hearing on Monday while negotiations over her detention were still ongoing.
In earlier stages of the litigation, a judge had specifically requested that Santos not be detained, deported or otherwise taken into federal custody.
In the days leading up to the temporary restraining order, Santos' supporters rallied outside a federal building in Baltimore to protest her arrest. According to the Baltimore Sun, rallies were organized by members of CASA de Maryland, the nonprofit which helped Santos file her first lawsuit against Frederick County.
Sources
Salvadoran woman who won civil rights suit against Frederick County is granted restraining order against ICE
She won a lawsuit over her immigration arrest. But ICE detained her again before she could seek any money.
Trump asked you to imagine being victimized by an immigrant. We should imagine instead, 'We're all Roxana.'