In their complaint, districts claim that social media companies have engineered intentionally-addicting products that have engendered an unprecedented mental health crisis among American youth.
---
A coalition of more than 200 school boards across the country have lent their support to a lawsuit filed against four technology companies, alleging that social media platforms and products have engendered an "unprecedented mental health crisis" among American youth.
According to FOX News, the North Carolina-based Charlotte-Mecklenburg Board of Education is the latest plaintiff to join the multidistrict litigation.
Multidistrict litigation, or MDL, refers to the process of collating similar but otherwise discrete legal cases in a single court. Unlike a class action, MDLs allow each plaintiff to retain individual and separate claims.
The multidistrict litigation includes the following defendants:
Meta, the parent company of Facebook and Instagram;
ByteDance, the China-based owner of TikTok;
Snap Inc., the owner of Snapchat; and
Google, the owner of YouTube.
In their complaint, the North Carolina district notes that almost all of the arguments against Meta, ByteDance, Snap Inc., and Google are "virtually identical."
"All the issues with all the cases are virtually identical, which is why they're considered consolidated into one case," said attorney Philip Federico, who is representing the Charlotte-Mecklenburg Board of Education. "Right now, we understand that there are a little more than 200 school boards that have filed lawsuits."
"Certainly, many more school boards are represented but have yet to file their actual lawsuits," he said, explaining the district's belief that social media constitutes an insidious presence that has, over time, become increasingly toxic.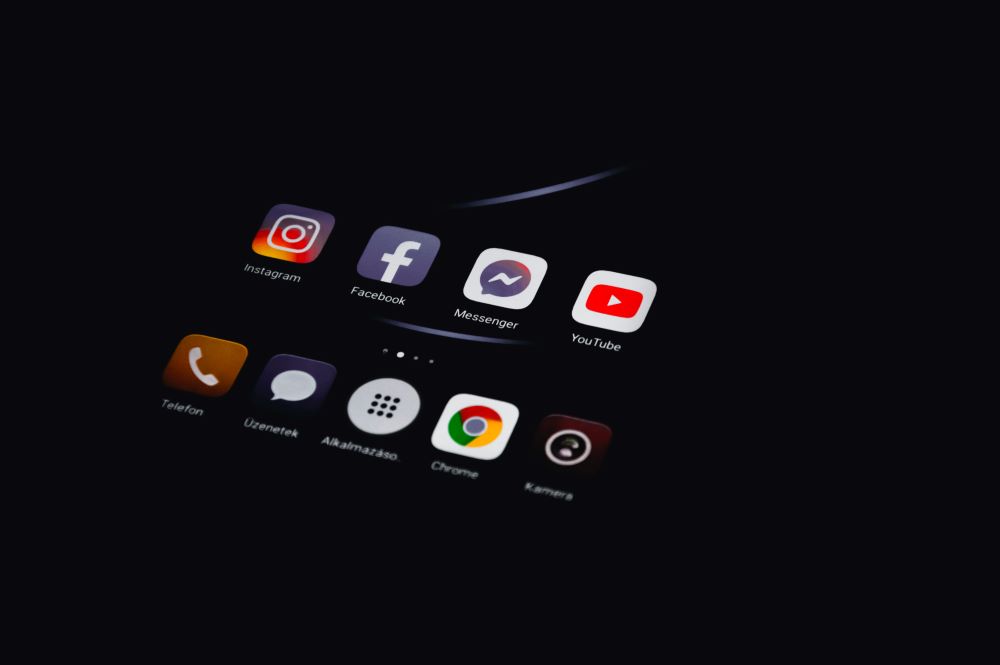 "This is a problem that has been evolving over the past decade. Because if you speak with the mental health counselors in these schools, and you speak with psychiatrists and psychologists who treat adolescents and children, they will tell you that over the course of the past 10 years, there has been a steady increase in mental health problems—self-image problems, anxiety problems, even suicide and suicide ideation [sic]," he said.
"And you can see that line tracks very much with the increased use of social media by this same peer group," Federico said.
The districts' legal campaign has largely coincided with increased scrutiny against social media companies.
In March, for instance, U.S. Surgeon General Vivek Murthy issued an advisory warning parents of the harmful effects of social media platforms and websites.
"Children are exposed to harmful content on social media, ranging from violent and sexual content, to bullying and harassment," Murthy said in a public statement. "And for too many children, social media use is compromising their sleep and valuable in-person time with family and friends. We are in the middle of a national youth mental health crisis, and I am concerned that social media is an important driver of that crisis—one that we must urgently address."
Seeger Weiss LLC, co-lead counsel in the MDL, notes that, as social media has become more widespread, children—especially teenagers—have become increasingly engrossed in digital worlds and virtual spaces.
"Over the past 15 years, social media use has become commonplace in the U.S., and social media addiction has risen dramatically among children and teenagers. A 2022 survey found 35% of all U.S. teens say they are on YouTube, Facebook, Instagram, TikTok or Snapchat 'almost constantly.' This trend has contributed to a mental health crisis among American children," Seeger Weiss wrote on its website.
Seeger Weiss further said that each of the defendant social media companies exploits children and adolescents by intentionally designing "addictive" algorithms, as well as reward-type systems that spur compulsive engagement.
"They include but are not limited to an algorithmically-generated, endless feed to keep users scrolling in an induced 'flow state;' 'intermittent variable rewards' that manipulate dopamine delivery to intensify use; 'trophies' to reward extreme usage; metrics and graphics to exploit social comparison; incessant notifications that encourage repetitive account checking by manufacturing insecurity; inadequate, essentially illusory age verification protocols; and deficient tools for parents that create the illusion of control," the lawsuit claims.
"Disconnected 'Likes' have replaced the intimacy of adolescent friendships. Mindless scrolling has displaced the creativity of play and sport. While presented as 'social,' Defendants' products have in myriad ways promoted disconnection, disassociation, and a legion of resulting mental and physical harms," the complaint says.
Sources
200 school districts sue social media companies amid mental health crisis
Schools Sue TikTok, Instagram, Blaming Apps for Mental Health Crisis
Social media giants like TikTok, YouTube fuel 'youth mental health crisis,' school boards claim in lawsuit