The lack of quality representation from experienced lawyers is likely to result in greater punishment. Even if you have an excuse, a lawyer without knowledge and experience may not know how to properly use it to achieve the best result for you
---
Speed kills. It is a sharp comment, but often true, which is why penalties for speeding offences in NSW are strict and severe. At times, however, the punishment might not be merited. This is where lawyers in NSW [editor's note: New South Wales, a southeastern Australian state] can help, as they have the knowledge and experience to help you prevent an undeserved punishment. Indeed, there may have been a legitimate justification that can serve as a viable defence to such a speeding charge. It is therefore of the utmost importance to hire an experienced attorney to represent you in fighting such charges.
A person who either pleads guilty to or is convicted of speeding may suffer penalties from demerit points against your licence to fines, to loss of licence, to imprisonment to impoundment to paying compensation in the case where the offender caused damage to another person or their property.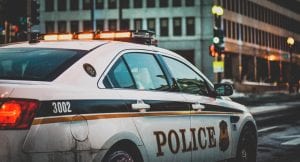 Upon realising that the loss of a driver's license means no driving at all, a situation where you cannot carpool children to school, cannot drive to work, cannot enjoy your freedom, and other consequences, the punishment becomes one worth contesting.
Instead of allowing this to happen, hire qualified attorneys to defend against charges relating to speeding offences in NSW. 
In order to discourage drivers from driving recklessly, NSW has set forth the following guidelines for penalising speeding drivers:
Traveling less than 10 km/h over the speed limit, you face a fine up to $2,200.
Driving between 10-20 km/h over the speed limit, you face a fine up to $2,200.
Operating between 20-30 km/h over the speed limit, you face a fine up to $2,200.
Between 30-45 km/h over the speed limit, a driver is subject to a fine up to $2,200 and a three-month licence suspension.
If caught traveling more than 45 km/h over the speed limit, a driver may be penalized by a fine up to $2,530 and a six-month licence suspension. 
One who causes damage to another person or her property will be required to compensate the victim for such damages.
While it may seem dire, attorneys can assert one or more of the following defences to attempt to reduce or even eliminate any punishments:
If you exceeded the speed limit because you were bringing a severely injured person to the hospital for emergency medical treatment, this may be excused as a viable defence. 
A radar gun may often be miscalibrated, causing a speed readout to register higher than you actually drove, something else that could prove a usable defence. 
If there was an active shooter situation and you exceeded the speed limit to bring other to safety, this could prove a viable defence. 
If you were unaware of the effects a certain prescribed drug or medication would have on you, and this caused you to drive erratically and in excess of the speed limit, this could serve as a viable defence. 
If an officer fails to file the appropriate paperwork or misidentifies you or fails to inform you of your rights, this could also prove a viable defence. 
And then there was no excuse and you just made a mistake. If this was your first offence, perhaps you should be entitled to a second chance, something an attorney may be able to use to help prevent a charge related to speeding offences in NSW from hurting you and your future. A person making a single mistake should not be prevented from being able to help their families, earn a living or otherwise contribute positively to society and community. 
When seeking out an effective attorney to represent you, it is important to consider at least the following basic ideas:
Appearance is important, in that an attorney not dressed neatly is likely to work sloppily, too, something that will prove him less effective in defending you.
Communication is important, especially when considering the fact that, when defending you, the lawyer will have to communicate with prosecutors, judges, court staff, police and witnesses, and developing a quality rapport with each is a huge benefit to your defence.
Experience is also very important. Although education is important, no university provides the knowledge learned through the practise of law in the courtroom. Defending similar cases time and time again is most important to help an attorney succeed.
The lack of quality representation from experienced lawyers is likely to result in greater punishment. Even if you have an excuse, a lawyer without knowledge and experience may not know how to properly use it to achieve the best result for you. This is especially true when facing driving offences, where the risk of losing a licence, monies or freedom is severe, thus warranting attempting to protect same. This can help you, as well as your spouse, your children and others who benefit from you in their lives.