U.S. Attorney General Jeff Sessions says he plans to boost the nation's force of immigration judges by 50%, with fulfillment expected by the end of this year.
Sessions welcomed a new class of immigration judges on Monday, telling them that the nation has never has as many such judges as it does now.
"Counting you along with existing judges, we currently have the most active immigration judges in history. This class puts us at the top, but we're not going to stop there," Sessions said, speaking to 44 judges appointed to the Executive Office for Immigration Review.
POLITICO.com reports that EOIR Director James McHenry confirmed that the 44 additional judges, along with two new supervising judges, makes the largest class of judges in the department's history.
McHenry reiterated Sessions' pledge, saying the department will "keep hiring until we run out of space or money."
The surge in immigration judges seems in line with the Trump administration's longstanding approach toward immigration, legal and not. Since spring, Sessions and other White House officials have embarked on a "zero-tolerance" campaign against undocumented workers and criminal aliens.
Sessions—a particularly outspoken critic of the nation's contemporary immigration policy—began appointing more immigration judges midway through 2018, in the hope that unauthorized entries could be prosecuted as criminal offenses.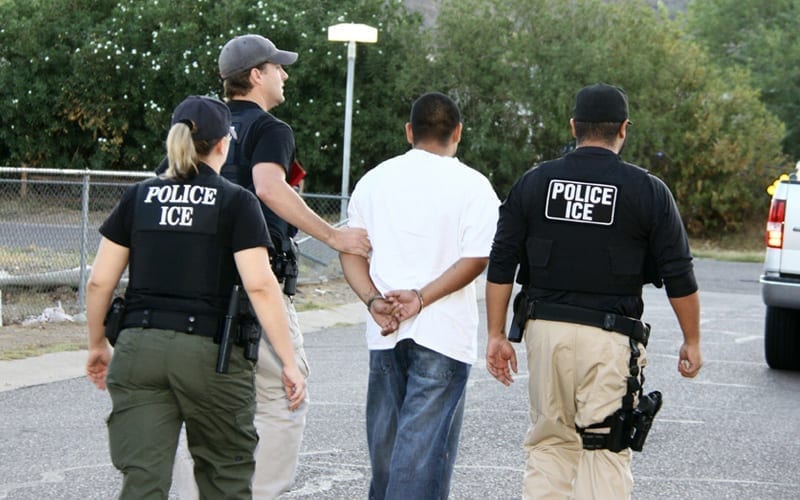 "Our U.S. Attorneys are prosecuting over 90 percent of those cases referred to us," Sessions said. "It's a two to threefold increase—and it has some deterrent effect."
To manage an overburdened system, Sessions told the new appointees that it's "critically important" to manage their cases properly.
"As you take on this critically important role, I hope you will be imagine and inventive in order to manage a high-volume caseload," he said. "I do not apologize for expecting you to perform, at a high level, efficiently and effectively."
Sessions also told the new judges that America's system for asylum-seekers has been "abused for years." Judges, says Sessions, must respect the rights of immigrants will rejecting "unjustified and sometimes blatantly fake claims."
Under Sessions' leadership, the Justice Department has restricted asylum claims, narrowing the definition of what makes a refugee or asylum-seeker. Women fleeing domestic abuse and individuals trying to escape rampant gang warfare in Central America have since been canceled out as protected classes.
With net immigration down but asylum claims still steady, Sessions ordered his latest immigration judges to do all they can to stay afloat.
"You have to manage your docket and staff very well—cases need to be moved to conclusions," Sessions said.
"We have a lot to do right now," he said.
Earlier in the year, the Just Department delivered a memo to immigration judges, telling them they'd have to clear at least 700 cases per year to meet standards of "satisfactory" performance.
The administration's latest anti-immigration moves come scarcely a month after President Trump's family separation crisis was averted by executive action and judicial condemnation.
Sources
AG Sessions: New immigration judges must be efficient with backlog
Sessions says he plans a 50 percent surge in immigration judges
Sessions to immigration judges: Immigrants' attorneys like 'water seeping' around law