Seven counties in New Mexico are teaming up to make sure their voices are heard and filing opioid lawsuits.
---
Seven New Mexico counties have filed federal lawsuits against Purdue Pharma and more than two dozen other manufacturers and distributors of opioid medications, claiming "violations of New Mexico laws, negligence, conspiracy and fraud" in their filings. Cibola, Valencia, Catron, Sierra, Curry, Lincoln and Socorro counties have all submitted similar complaints alleging these industry players "deceptively prescribed and marketed the powerfully addictive drugs, contributing to a public health crisis that is draining county resources, including through high rates of incarceration in county jails."
The county lawsuits are the latest of the nearly 2,000 suits that have been brought nationwide by states, cities, and counties against opioid makers and other industry players.  They follow new civil suits from the attorneys general in New York, Vermont and Washington State that accuse distributors of coming up with systems to avoid run-ins with industry regulators.  The state lawsuits also present evidence that the government has not effectively overseen distributors.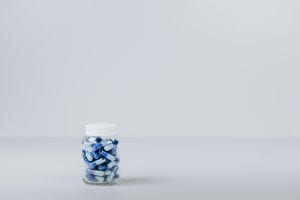 Socorro County Manager Delilah Walsh said the smaller New Mexico counties decided to join together in order to make sure they were heard.  "The only thing we are sure of is the impact of opioid abuse in our community," she said.  The county's lawsuit claims "widespread misuse of powerful opioid pain medications" is directly related to "aggressive efforts by manufacturers that misrepresented the addictive nature of the pills."
Distributors, including Walgreens and Walmart, are both listed as defendants in the cases and these chains are accused of "breaching their legal duties to monitor, detect, investigate, refuse and report suspicious orders of prescription opiates," according to the filings.
"In Socorro County, the consequences of opioid abuse are felt most prominently in jails and schools," Walsh said.  In fact, 95 percent of jail inmates had some kind of substance-use issue in Socorro County, she said, "with many suffering from addiction or self-medicating to cope with mental illness."
Walsh hopes the lawsuits will help funnel resources into the counties.  "It is extremely important to put the resources in place for substance abuse at home," she said. "It is a huge cost to our community."
Adren Nance, an attorney for Cibola County who is representing five of the seven counties in the lawsuit, said, "The counties have come to a breaking point.  This is something that every single county commissioner sees every day and knows it.  It is affecting everyone, and commissioners are really on the front lines."
New Mexico has had among the highest drug overdose rates in the country, with over 500 people dying annually for the past decade.  Heroin and prescription opioids are primarily to blame, state data shows.
"New Mexico's death rate from drug overdose grew dramatically in lockstep with Defendants' increasing sale and distribution of opioid drugs," according to the lawsuit.
In October 2018, the New Mexico Department of Health said opioid prescriptions for the second quarter of 2018 had dropped nearly 12 percent from the same period the previous year, so there has been some success in curtailing the state's crisis.  The rate of overdose deaths fell 4 percent between 2016 and 2017.  The state now ranks 17th in the nation for drug overdose deaths.
Sources:
Seven New Mexico counties join opioid lawsuits
Drug Distributors' Role In Opioid Crisis Has Flown Under Radar, But A Reckoning Could Be Fast Approaching