Six Metro Detroit Doctors Charged with Running Opioid Scheme
---
Six doctors from across the Metro Detroit area were recently charged with running a $500 million opioid scheme out of Macomb County, Michigan.  The lead defendant is Dr. Rajendra Bothra, 77, a well-connected Bloomfield Hills surgeon, philanthropist, and politician who owns The Pain Center USA in Warren and Eastpointe, as well as the Interventional Pain Center in Warren.
Bothra has practiced in the Warren area for the past three decades, during which he established a well-known reputation in the medical industry.  The physician was appointed co-chairman of the Asian-American Coalition for the U.S. presidential election in 1988.  Bothra was also awarded the fourth highest civilian award in India, the Padma Shri, in 1999, and is known for his work with the impoverished and sick in India and his efforts to increase awareness of problematic issues including HIV/AIDS and drugs, tobacco, and alcohol addiction.
According to a federal indictment unsealed in U.S. District Court, Bothra and five cohorts were responsible for defrauding Medicare and Medicaid of nearly $500 million by illegally prescribing more than 13 million doses of prescription opioid pain pills.  The doctors' scheme involved getting patients addicted to pain pills, then forcing them to undergo painful medical procedures, such as joint and block injections, when they needed more.  The painkillers prescribed were Opana, Percocet, Oxycontin, Vicodin and Dilaudid, and the ring ran during the five-year period from 2013 through 2018.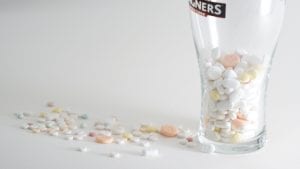 The physicians are also accused of submitting fraudulent claims to Medicare, Medicaid, and Blue Cross for services and medical devices that were either "medically unnecessary, not eligible for reimbursement or not provided as they were presented," according to court documents.  They also "referred patients for tests that were medically unnecessary, such as MRIs," the indictment states.
"The damage that opioid distribution has done to our community and to the United States as a whole has been devastating," said U.S. Attorney Matthew Schneider. "Healthcare professionals who prey on patients who are addicted to opioids in order to line their pockets is particularly egregious. We will continue to prosecute such individuals who choose to violate federal law and their ethical oaths."
Others charged in the indictment include: Dr. Eric Backos, 65, of Bloomfield Hills; Dr. Ganiu Edu, 50, of Southfield; Dr. David Lewis, 41, of Detroit; Dr. Christopher Russo, 50, of Birmingham; and Dr. Ronald Kufner, 68, of Ada.
"It's such a violation of the oath that they take — that they will first do no harm," Monique Stanton, president and CEO of CARE of Southeastern Michigan, said, "Physicians see people at their most vulnerable, especially those suffering from severe pain — so this is a major breach of trust to see them take advantage of patients in this way."
Hearing that doctors may be contributing to the problem by running this scheme "is both terrifying and reason to be outraged," she said, adding, "Instead of getting people the help they need, they've really just perpetuated a disease. And it appears only for profit."
Macomb County sees "some of the highest numbers of opioid addiction, and deaths, nationwide," Stanton said. "We are in a life and death situation in this epidemic. News of this indictment will have a ripple effect countywide."
Medical malpractice attorney Brian McKeen, who is representing the family of a woman who died of a fentanyl overdose, said, "Today's news illustrates that there exists a small but growing segment of physicians in our community who have caused a rampant epidemic of dangerous narcotic pain medication abuse.  The fact that we face this opioid crisis is largely because of the gross negligence of a small group of bad doctors who care more profits than they do about patients' safety."
Sources:
6 metro Detroit doctors busted in $500M opioid scheme
Feds: 4 Oakland County docs, 2 others illegally prescribed opioids, charged with health care fraud