The inmate, who had been undergoing a mental health crisis, was discovered dead–covered in rat bites, and without any source of clean water.
---
Civil rights attorneys have filed a lawsuit against a South Carolina county and several corrections officials, claiming that unsanitary conditions and staff negligence culminated in the death of a 27-year-old detainee.
According to The Associated Press, the complaint suggests that Richland County corrections officials sent inmate Lason Butler—who had displayed "erratic behavior"—to an isolated unit at the Alvin S. Glenn Detention Center, even though they knew the room was unfit for inmates with mental health issues.
The lawsuit states that Butler had a history of mental health issues, and had been frequently observed lying naked next to an unflushed toilet.
In the course of a single, two-week period, Butler lost an estimated 40 pounds, was placed on suicide watch, and evaluated as "floridly psychotic."
Shortly after, Butler was found dead inside the unit.
Investigators found that Butler lacked running water, and that his corpse was covered in fresh rat bites.
While an autopsy found that Butler had died from dehydration, the Richland County coroner ruled Butler's death a homicide, saying a distinct "lack of action" from detention center staff had contributed to his death.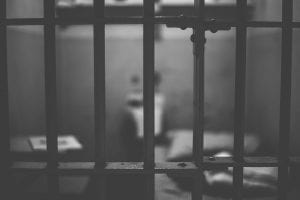 Furthermore, Butler was the third inmate to die at the facility in the first half of 2022.
The Associated Press notes that the lawsuit was filed on behalf of Butler's mother, Lakeshia Butler, and alleges that Alvin S. Glenn staff were deliberately indifferent to the detainee's medical and mental health needs.
The lawsuit names as defendants Richland County and six detention center employees.
In her complaint, Lakeshia Butler says that the defendants' failure to provide "sanitary conditions, access to health care, and relief from solitary confinement was unreasonable, was done intentionally, willfully, maliciously, and with deliberate indifference and/or reckless disregard for [Butler's] basic human needs, and caused death."
Attorneys for Butler's mother said that Richland County officials knew, or should have known, that Butler's life was in danger: security guards appear to have repeatedly manhandled Butler's unconscious body several times, while other inmates went so far as to file written reports expressing concern for the man's well-being.
Although Lakeshia Butler repeatedly tried to raise the money to pay her son's $1,500 bond, officials said that Butler had "been placed on hold."
"I worked hard to keep my son alive, to make him a man. He was a human being. It didn't matter what he did. Everybody makes mistakes. That's what he made: a mistake," Butler said in a press conference. "But he shouldn't have had to pay with his life. His life is priceless."
The State reports that Butler was sent to Alvin S. Glenn Detention on January 31, 2022, after he failed to stop for the police. He was later charge with reckless driving, and driving with a suspended license.
All of those charges, says The State, are misdemeanors.
Butler's family said the 27-year-old was arrested whilst in the midst of a mental health crisis, and that his life could have been saved if Richland County officials had shown more regard for the inmate's basic needs.
Civil rights attorney Bakari Sellers suggested that Butler's death reflects a general lack of regard for Black inmates' lives.
"We don't know how much a Black man's life is worth," Sellers said in a new conference, "but we're going to find out."
Sources
Civil rights attorneys announce lawsuit in Richland County jail death