Members of both groups would frequently live-stream their anti-immigration intimidation tactics, sometimes recorded inside churches.
---
The Southern Poverty Law Center is filing a lawsuit against two Arizona-based extremist organizations, which it accuses of "threatening" and "harassing" religious groups which assist migrants and refugees.
The lawsuit, says al-Jazeera, was filed against several members of Patriot Movement AZ and AZ Patriots. The SPLC is seeking unspecified punitive damages and requesting that the courts force both groups to cease their practices immediately.
According to the Southern Poverty Law Center—and several pastors from the churches it's representing—members of the groups have levied false accusations at individuals working with migrants. In some cases, they've accused priests of facilitating sex trafficking.
The self-proclaimed "patriots" have also repeatedly broken the law, trespassing onto church property and refusing to leave until police forced them to.
In some cases, claims the lawsuit, group members "secretly recorded" immigrant children playing outside.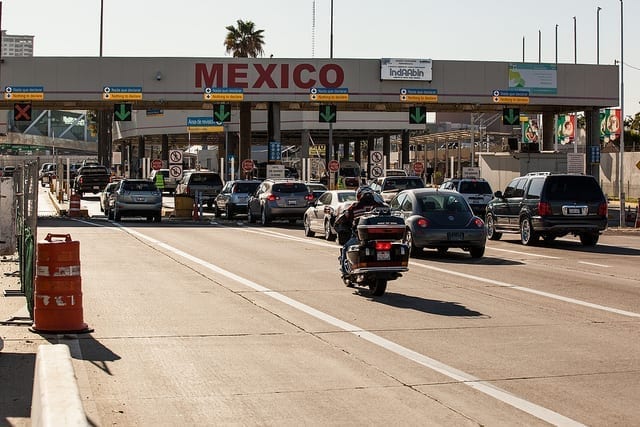 The complaint alleges that ongoing, continuous harassment made it difficult for the church groups to attract and retain volunteers, jeopardizing the effectiveness of outreach.
The Arizona Mirror references footage uploaded by the groups, wherein AZ Patriots and Patriot Movement AZ members would confront and harass churchgoers and volunteers. In videos posted to Facebook in December, right-wing demonstrators ranted about immigrants constituting an "invading force."
They also said that volunteers working with migrants are either aiding sex traffickers or are themselves sex traffickers.
Both groups, says the Mirror, routinely live-stream their activities—in some instances, they've posed as prospective volunteers to gain entrance to churches. Once inside, they'd start raving about the evils of immigration.
al-Jazeera notes describes how Angel Campos, a pastor at Iglesia Monte Visa in Phoenix, Arizona, felt compelled to buy surveillance equipment and walkie-talkies to keep himself and volunteers safe from anti-immigrant radicals. Campos says Patriot Movement and AZ Patriots members would record government buses dropping off migrants at his facilities.
Oftentimes, the "patriots" would bring firearms.
"As a human being, it's horrible to go to sleep and to keep one eye open because you don't know what's going to happen," Campos said.
Campos says his faith and his humanity are why he helps immigrants.
"The Bible teaches us to help the needy people. We are not breaking any laws. We do this because of our faith," he said. "I'm always watching. I'm always afraid and it shouldn't be like that."
The SPLC's deputy legal director, David Dinielli, contends that the right-wingers' attempts to disrupt outreach aren't legally-sanctioned demonstrations but are instead part of an "orchestrated intimidation campaign."
The Patriot Movement AZ, when pressed for comment by the Arizona Mirror, responded with about as much sophistication as one could expect.
"PMAZ has no comment on frivolous lawsuits filed by illegitimate groups such as the SPLC," group representatives wrote in a Facebook message.
The Mirror notes that the Patriot Movement AZ and AZ Patriots were once part of the same group; however, the latter organization was recently formed to focus on "operations" along the U.S.-Mexico border.
Sources
Federal lawsuit filed against Arizona anti-immigrant groups
Hispanic churches file federal lawsuit against anti-immigrant Arizona 'patriot' groups
US: Anti-immigrant groups target Arizona churches, lawsuit claims