The conservative-led lawsuit asks a federal court to terminate the Deferred Action for Childhood Arrivals program within two years.
---
A coalition of conservative state attorneys general have asked a federal court to terminate the Deferred Action for Childhood Arrivals (DACA) program within two years.
According to CBS News, if approved, the request would terminate the legal status of an estimated 600,000 immigrants from renewing their deportation programs and temporary work permits.
As LegalReadear.com has reported before, the Deferred Action for Childhood Arrivals program—whose recipients are often called "Dreamers"—provides limited protection from deportation, alongside renewable work and residency permits, to qualified beneficiaries who were brought illegally to the United States as children.
CBS News suggests that the latest lawsuit represents "the most pressing threat" to the program since its inception.
While Deferred Action for Childhood Arrivals has been in place for over a decade, the Biden administration  recently issued rules that would transform the program from memo-based guidance to a federal regulation.
In 2021, the same coalition of conservative-led states asked U.S. District Court Judge Andrew Hanen to find the program unlawful.
While Hanen ruled in favor of the states, and ordered that the federal government immediately cease accepting first-time DACA applications, current recipients are still entitled to renew their entitlements.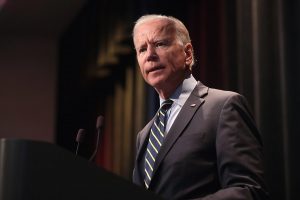 However, the Texas-led coalition of states is now asking that the Biden administration's recent regulations are unlawful.
If successful, Dreamers who now enjoy limited legal status could be prevented from remaining in the United States long-term.
"The Final Rule—as the latest manifestation of the DACA program—is substantively unlawful for the same reasons as the DACA Memorandum," the Republican attorneys general said in their filing. "The Court should declare it unlawful and unconstitutional, vacate it in its entirety, and permanently enjoin its implementation (with a prudent transition for existing DACA recipients)."
However, CBS News reports that—despite Hanen's willingness to support conservative actions in the past—it is unclear whether the judge would agreed to block DACA renewals in the future.
In his previous ruling, Hanen had, for instance, expressed significant concern about disrupting current Dreamers' lives.
Since most Dreamers came to the United States as young children, they often lack the contacts and language skills they would need to integrate into a new society if they were to be deported to their countries of origin.
However, past attempts to shutter DACA in its entirety have largely been unsuccessful. While the Trump administration asked the courts to terminate the program in 2017, the federal judiciary–included the Supreme Court—rejected its request, finding that the government had not taken the proper steps needed to rescind the program.
Sources
Republican-led states ask judge to shut down DACA program for immigrant "Dreamers"