Mesa, AZ – All journeys start with the first step. For your journey to financial recovery, the first step would be understanding all that filing for bankruptcy entails. You must learn all you can about where and how to file, what types of bankruptcy are available in Arizona, and how you can save most of your assets from liquidation. This guide is intended to give you a quick look at the whole bankruptcy process and point out the more sensitive issues. When dealing with those, it's best to seek legal counsel from reliable lawyers in Mesa. There are lots of loopholes you can use to get rid of debt while retaining most of your valuables!
How do I file for bankruptcy in Mesa?
If you live in Mesa, you'll have to file for bankruptcy with the US Bankruptcy Court in Phoenix, which is the nearest. This involves making the trip there, waiting in line, and submitting your forms and documents. If there are any errors or the file is incomplete, the clerk will direct you to come back when your papers are in order. Keep in mind that bankruptcy forms are dozens of pages long and the questions on them can be pretty confusing.
You can avoid all the hassle by working with experienced Mesa bankruptcy lawyers who can fill in the forms for you, gather the required documents and file the signed forms for you. 
Documents required when filing for bankruptcy in Arizona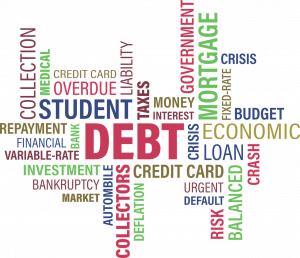 When filing for bankruptcy you are required to list all your debts. No exceptions. This means you'll have to gather all the unpaid bills, plus contact information for all your creditors. Credit card debts are particularly tricky. While most of your debts can be relieved when filing for Chapter 7, you need to be aware that the credit card company can challenge certain debt discharges. You may find yourself accused of fraud, so it's best to talk things over with knowledgeable Arizona bankruptcy lawyers. In some cases, they may advise you to wait for a few months and make some payments on those credit card debts to avoid fraud accusations.  
You must also present pay stubs as well as information concerning your bank accounts, so the trustee gets a fair understanding of your financial situation. 
No matter if you file for Chapter 7 or 13, you must also present detailed information about your assets. 
Chapter 7, also known as liquidation bankruptcy, involves selling your non-exempt assets, with the proceeds being used to pay off your creditors. You have to submit documents concerning your house and the mortgage you still owe on it. Likewise for your car. 
That's not all. You must present a complete inventory of what you own, such as furniture, appliances, clothing, jewelry, antiques, art collections, etc. When you file for bankruptcy you must list their fair market value, not what you paid for those items. The trustee overseeing your case will need to know how much money they can get by selling your property. 
Last, but not least, seasoned Mesa bankruptcy lawyers can help you make the most of the exemptions available in Arizona. You may be able to keep your house and your car, as well as most of your personal property if you do it right. 
Tip: Since you'll be dealing with lawyers and court clerks, now would be a good time to educate yourself a bit on legal matters.