Police allegedly failed to follow up on compelling leads, opting instead to frame Lewis for murder.
---
Terrance Lewis, who spent 21 years in prison for crimes he didn't commit, plans to sue Philadelphia and its police department for taking decades of his life.
Lewis, writes The Philadelphia Inquirer, was sentenced to life without parole. Convicted of murder as a teenager, he was released from the State Correctional Institution in Chester in May.
While Lewis was a youth when he went in, he left Chester aged 40.
"I can wake up and go to sleep when I want. I can walk anywhere I choose to," Lewis said. "I can eat what I want to eat.
"The transition, as far as mentally coming from that subculture to here, things are different," he added. "Living life is totally different."
According to the Inquirer, Lewis is dedicated to building himself a new life—but he also wants to hold Philadelphia accountable for so many lost years.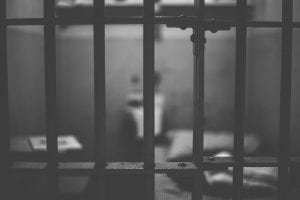 Filed Friday, the lawsuit was lodged with the U.S. District Court for the Eastern District of Pennsylvania. It cites recently-opened homicide files that provide an 'alternative explanation' for Lewis's conviction and imprisonment.
According to the lawsuit and the Inquirer's coverage, the murder investigation was flawed from the start. Neighbors and witnesses alleged that Hulan Howard—shot to death in 1996—had been killed by a man seeking to settle a drug debt. An individual who claims to have witnessed the crime even told police that the murderer's car was still parked outside Howard's house.
But officers never followed up the lead, intent, for some reason, on taking down Lewis.
Lewis's attorneys now claim that investigators covered up eyewitness testimony, including another report indicating that the perpetrator was wearing a house-arrest wristband.
"The defendant detectives intentionally and malicious suppressed these statements […] in an attempt to secure a conviction while complete[ly] disregarding Mr. Lewis's constitutional rights, causing his wrongful conviction and 21 years of wrongful incarceration," the lawsuit states.
Interestingly, Lewis's case wasn't reviewed to gauge his innocence: instead, it was the punishment that brought it back before the courts. After the Supreme Court declared mandatory life sentences for juveniles unconstitutional, a judge reviewed the evidence and tossed the conviction.
"[Judge Barbara McDermott] heard all the evidence Terrance has been screaming about for 21 years, and said he should be released […] She expressed a willingness to listen, and that's all Terrence needed," said Kevin Harden Jr., who the Inquirer notes was part of Lewis's legal team.
The District Attorney's Office said it won't pursue the case further, agreeing that it had "determined that there has, indeed, been a miscarriage of justice."
Sources
Philadelphia man, wrongly imprisoned 21 years, alleges rampant misconduct in lawsuit
Philly judge stuns wrongly convicted juvenile lifer by setting him free after 21 years in prison