The bill has been described as a "long-shot"–and its sponsors say that's because its projected costs are being grossly inflated.
---
Texas lawmakers are debating a long-shot bill that would state prisons to install air conditioning and regulate facility temperatures.
According to the Texas Tribune, 75 of the state's 104 prisons and jails do not currently have air conditioning in most inmate housing areas. While most blocs at least have heat, there are far fewer protections from sweltering heat. In summers, temperatures occasionally push 130 degrees Fahrenheit.
Some advocates and lawmakers have used words like "torture" and "intolerable" to describe warm-weather conditions in Texas prisons.
And on Thursday, lawmakers heard testimony from guards, inmates, families and former convicts as they debated the contentious legislation.
"These people are not animals and we're treating them like animals," said Rep. Terry Canales, a Democrat on the House Committee on Corrections. "It's crazy. It's twisted. It's sad. And it's not who we are."
Canales' House Bill 936, says the Dallas Morning News, would require the state Department of Criminal Justice to maintain temperatures in state prisons and jails between 65- and 85-degrees Fahrenheit.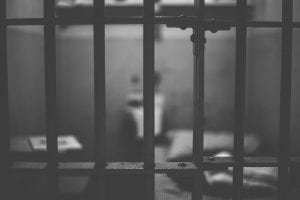 The Morning News notes that the dangers of heat aren't imagined—temperatures outside the Hutchins State Jail in Dallas County soared above 106 degrees in July. But the heat index, which factors in conditions like wind and humidity, was closer to 134.
However, skeptics are protesting, pointing to the high estimated costs of cooling Texas's many prisons. Department of Criminal Justice Director Bryan Collier said the $1.2 billion price-tag on the bill could be an "underestimate," promising that nobody in his agency would "fluff" the number.
Both Canales and fellow Democrat Rep. Carl Sherman seemed uncertain.
"I'm concerned about the integrity of the estimated cost we've been given," said Sherman, who's co-sponsoring the bill. Canales, meanwhile, escalate the rhetoric, saying the billion-dollar estimate is an "exorbitant, disingenuous" figure meant to buck the bill's support.
"I think y'all are sincere," Canales told Collier, "but sincerely mistaken about this price."
"Whoever came up with this number is ridiculous," he added.
The Dallas Morning News notes that Canales 'dig' may be a reference to other DCJ estimates. Recounting an inmate lawsuit against the Wallace Pack Unit in Navasota, the News recounts how court experts said it would cost $20 million to install comprehensive climate control at the decades-old prison.
As the litigation wore on and conversations progressed, the department revised its estimate to $11 million—and the News says the final cost wound up closer to $4 million, after building code regulations were waived.
Perhaps taking recent discrepancies into consideration, Sherman said $1.2 billion—or $16 million per jail and prison—was probably an exaggeration of actual installation expenses.
The Texas Tribune suggests that, even though many guards support reform, House Bill 936 isn't liable to stay hot—the Texas legislature may not even have the budget to see it through.
Sources
Former inmates, prison families push for cooler prison temps
Texas officials say it would cost $1 billion to cool prisons – but they've grossly overestimated AC costs before
'We're treating them like animals.' Lawmakers debate bill to lower heat in Texas prisons