The judge is waiting another three weeks before deciding whether to punish the Texas Department of Criminal Justice further.
---
A federal judge is threatening to make some Texas officials endure the same extreme temperatures the state's inmates live in.
It's the latest development in a longstanding lawsuit. First filed in 2014, a group of inmates at William Pack accused Texas of housing prisoners in oppressively hot cells. Pack, notes the Texas Tribune, was one of 75 state correctional institutes without air conditioning in residential wards. Temperatures regularly hit triple-digits.
In 2017, says the Tribune, U.S. District Judge Keith Ellison ruled in favor of the inmates by declaring the lack of climate for some vulnerable prisoners a form of 'cruel and unusual punishment.' While he didn't demand that the Texas Department of Criminal Justice install climate control in every cell, he did force officials to move some detainees with disabilities and medical conditions.
But less than a year later, the department and the inmates' attorneys settled: the state agreed to air condition Pack. It also promised to offer A.C. to any inmate later moved to another facility.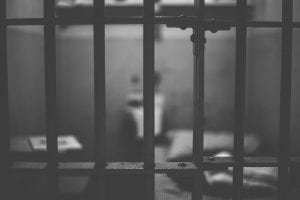 However, the plaintiffs now claim that Texas hasn't met its own obligations. Their attorneys say that the Department of Criminal Justice has continued to place "hundreds of men at substantial risk of serious harm" by neglecting the settlement and its terms.
According to The Associated Press, some lawyers involved in the case believe prison officials are actively providing false information about broken air conditioners and ambient temperatures inside Pack.
And it looks like Ellison is on the inmates' side. During a hearing, he said it appeared the TDCJ had "behaved dishonorably" by turning its back on the agreement—and wondered aloud whether he should impose financial and physical sanctions on prison officials.
"Shouldn't we have as a sanction, prison officials in the cells dealing with the same temperatures as the prisoners?" Ellison asked Leah O'Leary, an attorney with the Texas Attorney General's Office representing the state's prisons.
"You have our attention," O'Leary responded.
"I'm afraid I don't," Ellison replied.
Ellison deferred judgment until Tuesday, when he met with some of the TDCJ's top-ranking officials. At the hearing, the department's executive director, Bryan Collier, admitted under oath that "we failed as an agency" by not monitoring cell temperatures.
"For us to need these hearings to seek something as simple as regular temperature readings makes me worry about what else I haven't discovered yet," he said. "The kind of violations we're talking about are something that transcend a particular industry and a particular office—they're almost Geneva code violations."
While multiple wardens were called in, only Collier testified—and he didn't mince words speaking out against his own department.
"We shouldn't have had to come because we should not have had this issue," he said after the hearing adjourned. "And I wanted personally to be here so I could convey that to the court."
Collier says he's put new rules into effect. Since Friday, the department's been taking temperatures five times per day in the seven facilities covered by the Pack settlement.
Ellison, though, did voice displeasure with some of the executive director's responses: he explicitly criticized Collier for claiming ignorance of the settlement violations.
"This is a pattern I'm concerned with," Ellison said. "From the beginning of this set of legal writings, we've had a very difficult time getting the department's attention […] These perfectly appropriate, even pressing questions are invariably met with a response—'I don't know, it was somebody else, we're not sure, you assume too much.' When you're talking about life and death, those are not sufficient answers. They're just not."
Ellison agreed to impose at least one sanction against the TDCJ, which is the payment of attorneys' fees to the plaintiffs' lawyers. He said he may enact other penalties, too, but is giving the Department of Criminal Justice another three weeks to file a written briefing before making a decision.
Sources
Judge threatens to bring the heat to Texas prison officials
"We failed as an agency": Texas prison officials admit violating court order on air conditioned units for inmates