Last November, 74-year old attorney and rancher Ricardo Palacios found a small, green-clad camera strapped to a mesquite tree near his son's Texas home.
Not sure who'd put the device there or for what reason, Palacios took it down, noticing a transmitting antenna protruding from its plastic case.
Soon after, writes Ars Technica, Palacios began receiving phone calls from U.S. Customs and Border Protection as well as the Texas Rangers. Both agencies claimed the camera was theirs and asked Palacios to return it immediately.
When the aging lawyer refused, he was threatened with arrest.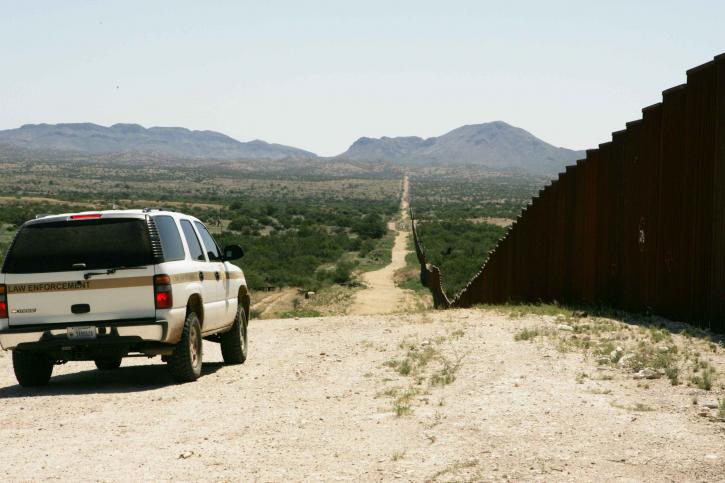 "My client is 74 years old, he's a lawyer, been practicing for almost 50 years, he has no criminal history whatsoever, law-abiding citizen, respected lawyer and senior citizen," said Raul Casso, one of the attorneys representing Palacios. Speaking to Ars, he added, "To have him put in jail would have been – forget the indecency of it – what a way to end a career."
Being threatened by the CBP wasn't Palacios' first bad encounter with the agency.
Ars writes that Palacios and his sons complained of numerous bad encounters with Border Patrol agents, both on the highways around their Laredo ranch and within the property's boundaries.
According to a civil complaint filed by Palacios, his family's first interaction with Customs and Border Patrol was in 2010. Stopped at a highway checkpoint in 2010 one of his sons refused to answer an immigration officer's questions. Shortly thereafter, the son was taken to a secondary inspection post where he was purportedly assault.
After an hour and a half, the family was taken home to their ranch, just several miles down the road.
Up until 2017, Border Patrol officers began wandering onto Palacios' property at will, roaming "freely about, day or night." Letters sent to the agency's regional supervisor went without response.
The trespassing became routine until Palacios found the camera in autumn.
"Plaintiffs maintain that there is something creepy and un-American about such clandestine, surreptitious, 1984­-style behavior on the part of Defendants—officers of the law," wrote Palacios in the complaint.
Local and federal law stipulates that border patrol agents have the power to enter private property without a warrant, provided that it's within 25 miles of the border. Palacios' ranch, writes Ars and Express News, is some 35 miles north of the nearest crossing in Laredo.
"It's not us against the good guys," said Casso. "We're on the side of the law. We're enforcing the Constitution and the laws that emanate from it. The government and its agencies need to respect private property and the individual whose property it is."
Sources
Man removes feds' spy cam, they demand it back, he refuses and sues
Texas rancher sues feds, state after finding surveillance camera on his property