The FDA will continue to allow toxic petrochemicals in food products.
---
The Food and Drug Administration (FDA) has struck down March 2016 petitions submitted by a coalition of health and environmental advocates to ban phthalates from food packaging and equipment.  According to the Centers for Disease Control and Prevention (CDC), phthalates are toxic petrochemicals used to make plastics flexible and more durable.
The petitions were submitted by Earthjustice, Environmental Defense Fund, Center for Environmental Health, Center for Food Safety, Center for Science in the Public Interest, Clean Water Action, Consumer Federation of America, Improving Kids' Environment, Learning Disabilities Association of America, Breast Cancer Prevention Partners, and Natural Resources Defense Council.
Studies have found these chemicals can leach into food and drinks and, therefore, be ingested.  While most phthalates are eliminated in urine, they have been shown to cause numerous health issues.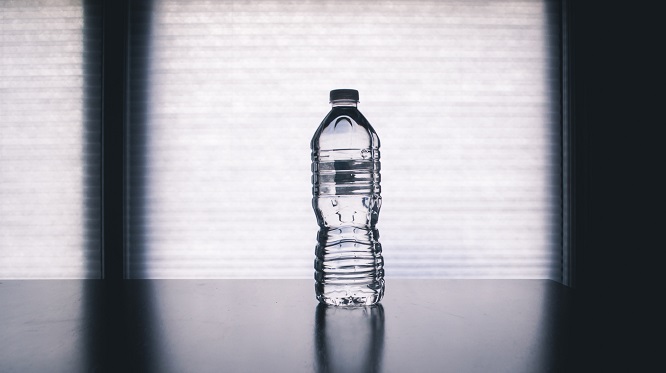 "Nearly all Americans have phthalate byproducts in their urine," said Ami Zota, associate professor of environmental and occupational health at George Washington University.  And this isn't something to be taken lightly.  Exposure can lead to birth defects, infertility, miscarriages, breast cancer, diabetes, and asthma.  It can also impact cognitive functioning, leading to diminished IQ, attention-deficit hyperactivity disorder (ADHD) and behavioral disorders in children.  One study even linked high levels of phthalate exposure to early death.
The FDA's decision essentially allows the chemicals to continue to be present in everything from infant formula to meat, milk, spices, and cooking oils.  It's made this decision despite the fact that Congress determined years ago that phthalates are too dangerous to use in children's toys.
"The FDA's decision recklessly green-lights ongoing contamination of our food with phthalates, putting another generation of children at risk of life-altering harm to their brain development and exacerbating health inequities experienced by Black and Latina women," said Earthjustice attorney Katherine O'Brien.  "The FDA's announcement that it will now start reviewing new data on phthalate safety – six years after advocates sounded the alarm – is outrageous and seeks to sidestep the FDA's legal duty to address the current science in proceedings on the existing petitions."
Advocates who submitted petitions are especially outraged that the FDA sat on the issue for six years despite a legal mandate to make a final decision within 180 days.  They filed a lawsuit against the FDA in federal court in December 2021 regarding this issue, which ultimately forced the federal agency to make a decision.
"We submitted these petitions in 2016.  The law required a decision several years ago," said Tom Neltner, Senior Director, Safer Chemicals for the Environmental Defense Fund. "Despite the extra time, the FDA has continued to ignore the widespread contamination of food by ortho-phthalates and related chemicals in our food and the cumulative effect these chemicals have on children's health.  It's outrageous that FDA decided chemicals banned from children's toys should remain in the food we eat.  Families deserve better."
Kristina Sinclair, associate attorney at Center for Food Safety, added, "The FDA has failed the public by ignoring the growing evidence of phthalates' harmful effects on our health.  The agency's refusal to listen to the science and ban phthalates from our food supply will have significant, detrimental health effects on women, children, and other vulnerable populations for years to come."
Sources:
FDA Allows Hormone-Disrupting Phthalates in Food Packaging
Phthalates in Food Packaging and Food Contact Applications
Phthalates Factsheet | National Biomonitoring Program | CDC