Dog owners, here are the best pet-pampering states…and those that didn't make the cut.
---
Few people can resist a furry friend, and America proved it with 88 million pet dogs sharing their space in 2020. Almost half of U.S. households had at least one dog, and that number has increased during the COVID lockdown. Pets are friends and companions for many – even considered therapeutic for some. While nearly everyone adores a dog, not all states are dog-friendly, especially when it comes to letting them tag along in public spaces.  For those planning a move, below are the most and least dog-friendly states.
The five best states for dogs are:
Virginia
Oregon
North Carolina
Tennessee
Indiana
And the five states that are the least accommodating to dogs are:
New Mexico
Arkansas
New York
Iowa
Connecticut
So, what determines whether a state is considered "dog-friendly," exactly?
The dog-friendly states have a larger dog population (over 50 percent), providing pooches with more potential playmates. These states also have more landlords willing to rent to pet owners and have the best animal protection laws. In addition, dog-friendly states have more veterinarians and shelters where fewer dogs are euthanized.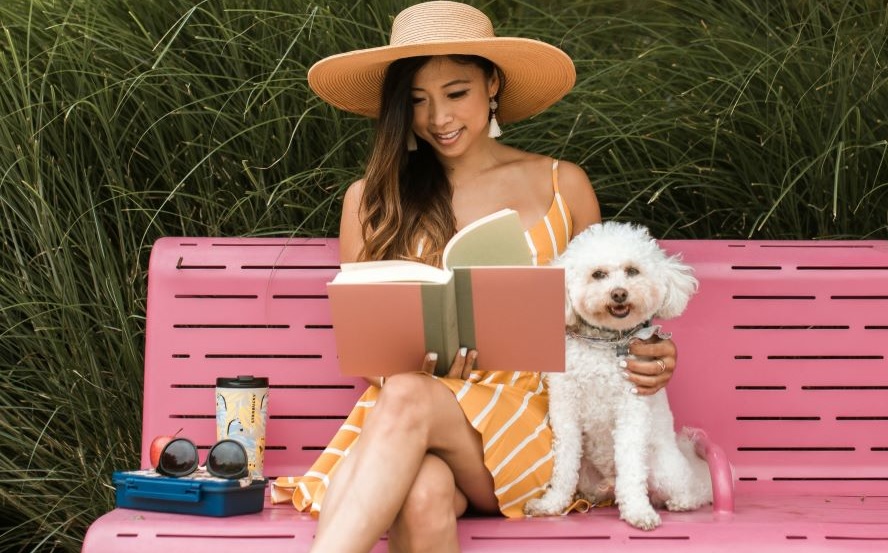 It isn't just individual states that have varying attitudes toward their dogs, either. While most dog owners will spoil their dogs, owners in certain states have taken the pampering to the ultimate level. These lucky dogs have their own outfits, spa treatments, and accessories. They dine on home-cooked delicacies. Some lucky dogs even achieve fame through their own social media accounts.
A Forbes survey showed that the most pampered pooches live in New York City. Here, a dog owner can find at least eight restaurants offering special canine cuisine, and there is even a "bar" serving juice cocktails.
The practical and sensible State of South Dakota is inclined to spoil dogs less than any of the other states. A meager 10 percent of fur parents treat their dog to a birthday party, and only about 15 percent of South Dakotans spend more freely on their dog than they do on their human partner. South Dakota dogs are definitely not spoiled, with just over 10 percent of owners preparing homemade dishes for their dogs.
What other factors comes into play when it comes to being an especially dog-friendly versus dog-adverse state? Travel accommodations, the number of animal shelters, and presence of puppy mills are just a few.
Rentals That Allow Dogs
Every dog owner knows the challenge of finding a rental that permits dogs. Several small dogs may be permitted in some places, but large dogs are usually not allowed.
When it comes to renting to dog owners, North Carolina proves to be the friendliest state with 78 percent of owners permitting small dogs and 59 percent allowing large dogs. In beautiful Hawaii, unfortunately, only 20 percent of landlords will permit small dogs, and a mere seven percent will rent to owners of a large dog.
Dog Shelters
All dog shelters try to help find homes for dogs, but it isn't always possible. The sad fact is that over 350,000 dogs and cats are euthanized each year due to a lack of resources. The worst states for dogs are California and Texas, while the states that have the best no-kill policies are Delaware and New Hampshire.
Puppy Mills
Commercial breeding mills are created to make a profit and not to produce happy puppies. The states with the most puppy mills, not coincidentally, include some states that are in the "worse" categories for other dog-friendly considerations. These states are Missouri, Oklahoma, and Arkansas.
Overall, while there are states that are more dog-friendly than others, it ultimately comes down to the owner and how well their furry family member is able to enjoy its life. Just like people, dogs respond positively to affection, and they can tell whether they're in the present of someone who cares for them. If a pet owner resides in a state that's not so keen on dog accommodations, as long their companion is well-cared for, that may be the only thing that matters.
Sources:
Most And Least Dog-Friendly States In The USA
New York tops list of states with most spoiled dogs; New Jersey ranks 5th: Forbes