Since property matters are always confusing and complicated, it's better that you hire a probate attorney for legal counseling.
---
Do you want your inheritance to reach those people whom you love the most after you bid adieu to this material world? Then, you need to do some advance estate planning to make sure everything happens according to your wishes. People usually tend to their immediate concerns and ignore this vital part, which can solve many legal questions after one's death. For example, which real estate properties do they have? What is their financial condition? Who would take care of the minor child? How much tax does one need to pay for the transfer of property title? To avoid these and other issues, you have to get into estate planning, of which wills and trusts are the critical parts.
Wills vs. Trusts
Before getting into the difference between the two, let's first understand them separately.
Wills: A large number of individuals have a fair idea of a will. It is a document that defines the allocation of your property or 'estate' after your demise and appoints a legal agent who takes care of your personal property. When you make this document, you can decide how you want to have your funeral, to whom to pass on your inheritance, who will be the guardian of your minor children, and so on.
Trusts: A trust can be of multiple types. A trust is essentially a legal agreement that does not need any validation in probate court and deals with an extreme amount of wealth. When you create a trust, you appoint a person or trustee to look after the property for others by following your guidelines. The chosen trustee has to supervise the trust and distribute wealth to the right people or beneficiaries as instructed in the agreement. However, these benefits are revocable also. The grantor can decide to give or revoke all the benefits before or after his or her death. He or she can also specify at what age the beneficiary can enjoy the benefits.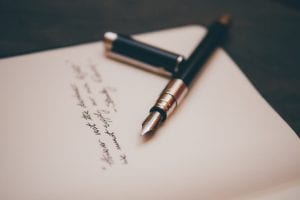 Do you need additional information on these? You can learn more about wills and trusts from your probate lawyer in Florida for a deeper understanding. However, before that, here is a quick look at the difference between these two legal documents.
As per the experts, you need a trust when you wish to give out particular assets to a specific beneficiary, and exercise control on its disbursement. By setting up a trust, you ensure that a recipient gets only the asset(s) that you wanted to give and that too at the time of your choice. However, a will contains a grantor's assets that he or she wishes to transfer to the heirs of their choice after death. A grantor can determine who should get what and how.
Since property matters are always confusing and complicated, it's better that you hire a probate attorney for legal counseling. An expert from this field can navigate you through this process with ease while communicating the right course of action.