There are many things to do after you've had a car accident. One of the most important is finding the right lawyer to help you if you seek compensation.
---
Getting into a car accident can be a very painful experience. You might not be able to think properly straight after the accident. However, you have to calm down and think of a logical and practical next move. You have to think about a lot of things — the car, the passengers, insurance claims, and even the other party involved in the accident. 
If you feel that you've been wronged by the other party leading to the accident, you might want to consider hiring a reputable law professional such as Greene, Reid & Pomeroy. No one wants to be in a difficult situation such as an auto accident. However, if you're currently in this situation, you can heed the tips below to help you find a suitable car accident lawyer in Ithaca. 
1. Take Note of Questions
As someone involved in a car accident, you might have a lot of questions with regards to your situation. Usually, attorneys offer a free initial consultation. Before you begin with the initial meeting, you can prepare for your case and list out the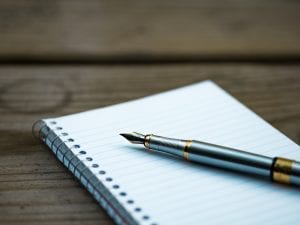 questions you might have for the lawyer. Keeping the details of the accident outlined on paper can be useful as well. The situation can be mind-boggling. But hopefully, writing them out in a piece of paper or typing them in a document can help you with the entire process. 
2. Go for a Trusted Partner
Have you worked with a lawyer previously? If you're already familiar with a particular attorney and consider them a trusted resource, then they might come in handy. Once you're involved in an auto accident, you can immediately call the attorney's office and ask for legal assistance. 
3. Inquire Thoroughly
Being involved in a car accident can be a tedious process. You have to thoroughly ask your lawyer about multiple things. In addition, you have to make sure you cover every aspect necessary for the legal process. First, you have to inquire about the background and expertise of the lawyer. Next, you have to ask about the assessment of your case. Let's delve into these questions a little deeper. 
Below are the questions you might want to ask in order to inquire about the background of the legal professional: 
How many years have you been handling auto accident and personal injury cases?
On average, how many car accident cases do you handle per year?
How many of these car accident cases do you actually settle?
How many of these car accident cases goes to trial?
What's your success rate with regards to these types of cases?
Are you currently a member of any professional organizations?
Are you currently a member of any bar associations?
In the past, have you represented clients who incurred injuries due to auto accidents?
In addition, you can also ask your attorney about their opinion on your auto accident case. Below are some questions you might find useful: 
What do you think of my case? What is your own professional assessment?
Realistically, can any financial settlements be made? What do you think should I expect financially?
What factors can be used against me?
What factors can I take advantage of and would align with my interests?
Is there any way we can settle? Do you think mediating with the other party is the best option?
Do you think this will go to trial?
How long will my case realistically take?
It's important to remember that even if your lawyer is the best at what they do, the answers to the second set of questions are still uncertain to some extent. The answers are not clear-cut and anything can happen during the length of the case.
With that being said, good auto accident lawyers can still give you certain estimates depending on their experience, knowledge, skills, nature of the case, and its similarities with other auto accident cases. 
4. Be Diligent
Once you've hired a car accident lawyer in Ithaca, it's best to do your own due diligence. Be responsible. Show up at every doctor and lawyer appointment you have scheduled. Organize all the documents important to your case. All phone calls and letters with regards to your case should be answered promptly. 
In addition, instructions given by your doctor or your lawyer should be followed diligently. Be respectful during meetings with the judge. Doing your responsibilities and being conscientious will help ensure a smoother legal process and puts you off to a successful start.