Tommy Martin says he was served so few Hardee's Hash Rounds that the company violated his 14th Amendment protections.
---
A North Carolina man is bringing Hardee's to federal court, claiming that staff humiliated him and violated his civil rights by refusing to serve him an adequate helping of hash browns.
The Charlotte Observer reports the plaintiff's name as Tommy Martin.
Martin, an African-American man, told the Observer that he'd ordered a breakfast plate. But staff only gave him two Hardee's Hash Rounds, then said they wouldn't add anymore.
Being refused more Hash Rounds, Martin said, reminded him of segregation and the 1960s.
According to Martin, race must've factored into the alleged act of discrimination. The manager that day, notes the lawsuit, was white—and so too were all the customers.
Martin pointed to Hardee's website as evidence of the culinary shafting. As the Jacksonville Daily News is quick to point out, Hardee's own webpage shows pictures of breakfast plates with a dozen Hash Rounds atop—WFMY News 2, on the other hand, counts at least six.
"It's not a money issue," Martin, 58, told the Observer over the phone. "I just want to be treated fairly."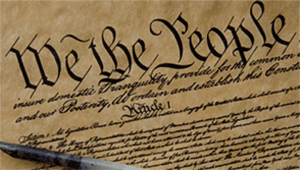 In his quest to seek out justice, Martin filed a handwritten lawsuit in U.S. District Court in Charlotte, North Carolina. The complaint argues that, by being denied a standard serving of Hash Rounds, Hardee's browned out Martin's civil rights.
"The manager came back and said that [sic] what you get," Martin said. "Got home with a tear in mine eye. I have go to do something."
The incident was enough to make Martin feel "stupid," with the lawsuit mentioning a subsequent wave of helplessness.
"No one in there [is] going to stand up for," Martin's suit recounts.
The incident, which occurred in May of 2018, was so traumatizing that it's encroached on Martn's everyday life. Along with squashing his 14th Amendment rights, Martin says the encounter gave him cibophobia, or a fear of food.
"Eating in public is a no-no," Martin's lawsuit states.
While several media outlets were unable to solicit a statement from the offending Hardee's, the Huffington Post says it obtained a response from the company's corporate office.
"Hardee's is aware of the lawsuit filed this week which alleges that a guests' [sic] civil rights were violated while visiting one of our independently owned and operated franchised locations over a year ago," the statement said. "As a company we take these allegations seriously, however, as this lawsuit is pending against a franchise, we have no additional comment on the matter at this time."
Martin, adds The New York Daily News, did manage to recoup his losses and get a refund from the offending manager.
But a year afterward, the discomfort still lingers—and now Martin wants a jury to decide what he's owed.
Sources
Man sues Hardee's for skimpy order of Hash Rounds. 'I just want to be treated fairly.'
Mount Holly man sues Hardee's, claims civil rights issue over hashbrowns
Man sues Hardee's after claiming lack of hash browns violated his civil rights
NC Man Sues Hardee's, Claims Civil Rights Issue Over Hashbrowns