Somewhat ironically, former Lutheran bishop Megan Rohrer had also been accused of discriminating against Latino churchgoers.
---
Megan Rohrer, recently elected as the first transgender bishop of the Evangelical Lutheran Church of America, has filed a lawsuit alleging that he was forced out of his position after enduring months of open discrimination and harassment.
According to The Associated Press, Rohrer, a San Francisco resident, resigned his position as bishop of the church's Sierra Pacific Synod amid allegations of racism.
Rohrer, writes The Associated Press, had faced accusations that he inappropriately fired the pastor of a predominately Latino congregation in Stanton, California.
The pastor was fired on the Day of Our Lady of Guadalupe, for which the congregation had prepared elaborate celebrations.
Now, Rohrer claims that he—rather than his colleagues—was a victim of discrimination.
In his complaint, Rohrer alleges that the Evangelical Lutheran Church discriminated against him for being transgender, deliberating "misgendering" him and creating a broadly "hostile work environment."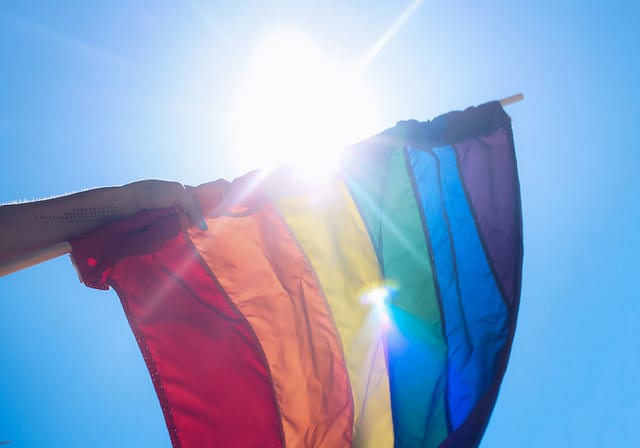 Attorneys for Rohrer say that their client had always felt support from his fellow Lutherans—but not from the church's administration.
On his first day as bishop, Rohrer alleges that he was "misgendered" in a video call and ridiculed for featuring "drag queens" at his ordination.
Rohrer has also pushed back against accusations of discrimination, saying that he was framed and "publicly shamed as a racist."
"All my life, I've been an ally for racial justice and to people from marginalized groups," Rohrer said, adding that he "chose to remain silent" after his resignation so that his predominately White denomination could "recognize its shortcomings."
The Associated Press reports that Rohrer claims that the church retaliated against him for reporting labor violations, purportedly relating to the misclassification of employees as independent contractors.
"Similarly, when Rohrer separately revealed the transgender harassment he had been suffering since beginning his job, the Church terminated him, and falsely accused him of 'weaponizing' his own identity as a trans person to 'avoid being held accountable,'" the lawsuit states.
"I was pushed out of the church for following the directives of superiors," Rohrer said. "And cast as a racist publicly."
Rohrer told The Associated Press that he hopes his lawsuit will force the church to follow its own policies regarding transgender members, who are supposed to be treated fairly and with dignity.
"The church is big enough for everyone," Rohrer said, claiming that is important to acknowledge the "tragic history of racism and discrimination" within the Lutheran church.
Attorneys for the former bishop have also noted that, because of his firing, Rohrer can no longer work as a Lutheran bishop or pastor.
Sources
Church harassed trans ex-bishop for months before firing: lawsuit
Transgender bishop files lawsuit alleging he was forced out of his post after months of discrimination