Transgender inmates continue to receive sentences to be served at birth gender facilities.
---
Social media influencer Nikita Dragun was placed in a men's jail in Miami after being arrested for walking around a hotel pool naked. Dragun is transgender and is legally female. She creates content on YouTube and Instagram, openly sharing her gender identity as well as her lifestyle and beauty tricks. She has founded a makeup company called Dragun Beauty.
Dragun is facing charges of "misdemeanor disorderly conduct and felony battery of a law enforcement officer," court records show. When hotel security tried to get Dragun to stop, she reportedly threw pool water at them. Police were called and the influencer allegedly threw an open bottle at a security guard and an officer, hitting them both.
"The situation with Nikita, who is legally female, being placed in a men's unit of a Florida jail is extremely disturbing and dangerous," according to Jack Ketsoyan, a representative for Dragun with Full Scope Public Relations. "This decision made by the Miami-Dade County corrections department directly violates their protocol, which mandates that transgender inmates are classified and housed based on safety needs and gender identity. Nikita has been released and is now safe."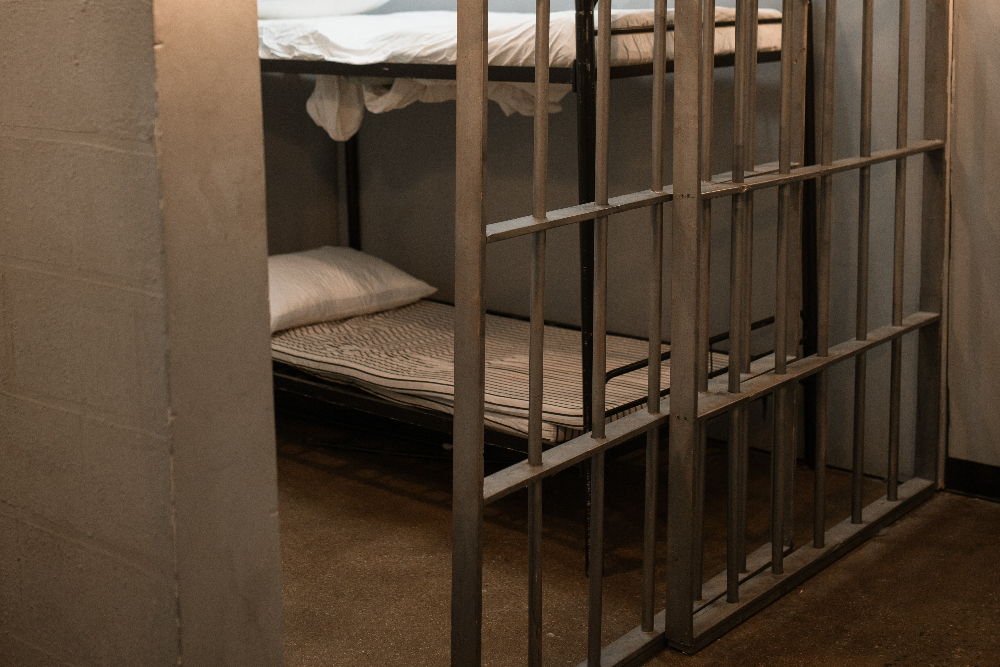 Dragun reportedly asked a judge during her hearing whether she had to remain in the men's unit.
"I don't make the rules up there," the judge said.
Similarly, Christina Lusk, a transgender female was placed in a men's unit after being caught dealing meth. She is now suing the state of Minnesota over its decision. Lusk has said that she has faced ongoing harassment since her imprisonment three years ago.
"Generally speaking, prisons and jails are treacherous living spaces for transgender people. For transgender women who have transitioned to their affirmed gender and live as women in the community, being housed in a male facility is a veritable minefield," said Randi Ettner, a psychologist who specializes in treating transgender individuals.
In June of this year, Lusk and her legal team from Gender Justice officially filed a lawsuit against the Minnesota Department of Corrections (DOC).
"When somebody told me that they would help me, my world changed. And I was so happy that I had a voice and that somebody would fight for me, 'cause nobody's ever fought for me," Lusk said.
The lawsuit states, "The DOC is discriminating against Lusk" and that she "should not have been housed with men." The plaintiff is hoping for the judge to decide the DOC "denying her gender-affirming surgery is unconstitutional." The state, on the other hand, has asked the court to dismiss the case altogether.
Lusk's attorneys have stated that the Minnesota DOC considers her a man. However, the DOC denies this allegation.
"This is not accurate," Minnesota DOC spokesperson Nicholas Kimball said. "As the policy on housing makes clear, no single issue is determinative of a housing placement, but the totality of circumstances is assessed to ensure the person's health and safety and whether the placement would present management or security issues. This individualized determination was done in Ms. Lusk's case."
It is relatively common for transgender individuals to be placed in jails based on their birth gender even though research has shown that these  inmates are at greater risk of experiencing harassment, assault, and abuse from fellow inmates. This is a practice that advocates are hoping will change in the near future.
Sources:
A transgender beauty influencer was put in a men's jail after her arrest in Miami
Minnesota recognizes she's a woman. She's locked in a men's prison anyway