Aimee Stephens was fired by a Metro Detroit funeral home after beginning her transition from male to female.
---
This week, Michigan resident Aimee Stephens will make history by becoming the first transgender person to have a civil rights complaint heard by the U.S. Supreme Court.
The Detroit News reports that the justices are set to hear Stephens' arguments Tuesday morning. The 58-year old Metro Detroit native claims she was fired from her job at a Garden City funeral home in 2013 after informing her boss that she planned to 'transition' from male to female.
As the Detroit News reports, the case centers around Title VII, which prohibits workplace discrimination on the basis of sex. Stephens hopes to convince the Supreme Court that Title VII's protections extend to transgender people, too.
"I've found it a little overwhelming when I realized that I could [be] in the history book," Stephens told Vox.com on Monday. "Somebody's gotta do it and I'd be happy and satisfied to be that person."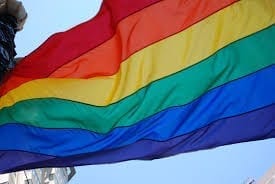 Vox.com notes that Stephens isn't the first transgender litigant to ever present an argument before the justices. However, hers is the first to directly address the rights of transgender people under federal law.
Stephens is being represented by the American Civil Liberties Union, which reaffirmed the importance of her case.
"This will the very first time the Supreme Court has take up the direct issue of transgender civil rights," said Chase Strangio, deputy director for the ACLU's transgender justice project.
Other LGBT activists say the case's outcome will exert a direct impact on the ability of transgender Americans to work, earn a living and support families.
"The right to equal employment is a crucial pillar to a stable life," said Gillian Branstetter, speaking on behalf of the National Center for Transgender Equality. "One in six trans people have had Aimee's experience when they came out or revealed they were trans and promptly fired."
Branstetter recapped some of Stephens' story, saying the Detroit woman was told her presence could cost the funeral home its business. The funeral home also cited its own dress code policy, saying Stephens had stated her intent to break its tenants by dressing by in conformance with her gender identity.
"The employer fired Aimee Stephens explicitly because she's transgender," Branstetter said. "They said her very presence would disturb grieving families. It's discriminatory on its face, as well as gravely demeaning and insulting."
However, attorneys for the funeral home, as well as its supporters, say a SCOTUS decision favoring Stephens could make it difficult to enforce any kind of gender-based workplace rules or expectations.
"That's why it should be left to Congress to decide if we make an exception for those kinds of situations, or we allow transgender employees to have their gender preferences prevail over their employer's preferences," said attorney John Bursch, a former Michigan solicitor general representing the funeral home. "It's something the courts are not equipped to do."
"When you redefine 'sex,'" Bursch said, "that has all sorts of ramifications for others, and not just in the employment context."
Stephens' testimony accompanies a larger thrust to extend Title VII protections to sexual orientation and gender identity. Several other relevant cases will be heard Tuesday.
Sources
The Supreme Court is finally taking on trans rights. Here's the woman who started it all.
Supreme Court takes up transgender civil rights for first time in hearing Michigan case