Hundreds of millions of dollars earmarked as aid and bound for Central America have been stuck in administrative limbo for nearly a year.
According to POLITICO, the funds have already been approved by Congress. But they've run into an unexpected hurdle in the White House, as officials from the budget office struggle with the implications of disbursal.
POLITICO says the delay has a surprising but perhaps not unexpected cause: the administration isn't sure whether President Donald Trump wants to release the money or withhold it. Much of the $627 million is meant to be sent as aid to El Salvador, Guatemala and Honduras.
Each of the three countries lies at the epicenter of a regional gang crisis. High homicide rates, coupled with low mean incomes and inefficient governments, have prompted mass migration northward, into Mexico and the United States.
Throughout much of last year, President Trump used a 'migrant caravan' traveling toward the U.S.-Mexico border as a political tool to rally his base in the lead-up to midterm elections.
The last caravan began in Honduras before making its way to Tijuana.
Because of uncertainty over Trump's feelings toward the region and its apparent worthiness, White House Office of Management and Budget officials told POLITICO that the aid's effectively stuck in limbo.
"We have paralysis moving this funding through the Northern Triangle because people don't know what the president," an anonymous State Department official said. "No one wants to do something that looks like they're not following his guidance."
Ironically, and as POLITICO observes, the withholding of aid could serve as an impetus for continued out-migration.
Another official familiar with the funding hold-up emphasized its counterproductive character.
"While it may not be a sexy, hot political issue, it is something that actually will help stem caravans," they said.
The person added that some staffers from within the White House budget office oppose assistance to Central America, perhaps prompted by acting chief of staff Mick Mulvaney.
"They find ways of slow-rolling things, they find ways of pushing back," the person added. "It's just the bureaucratic resistance."
No matter the cause, it's clear that Trump bears a grudge against Latin American leaders he views as incompetent or uncooperative.
"Honduras, Guatemala and El Salvador are doing nothing for the United States but taking our money," Trump tweeted in December. "We will be cutting off all aid to these 3 countries – taking advantage of U.S. for years!"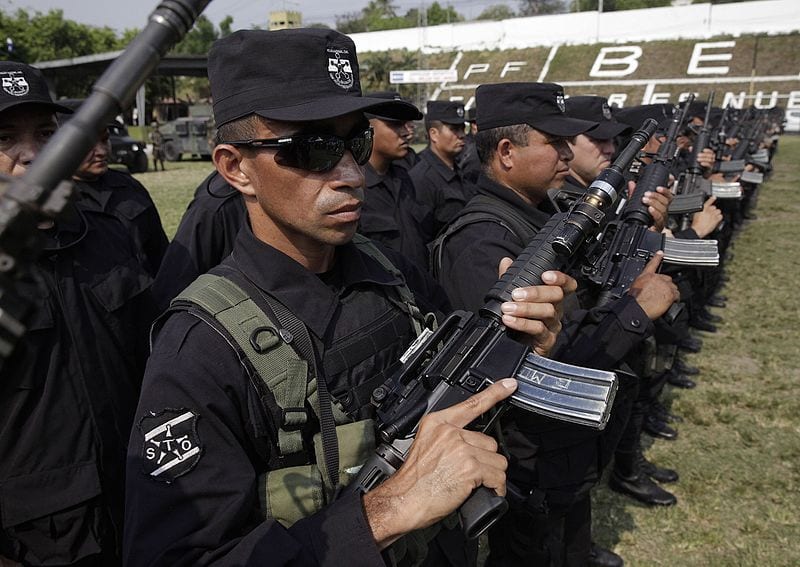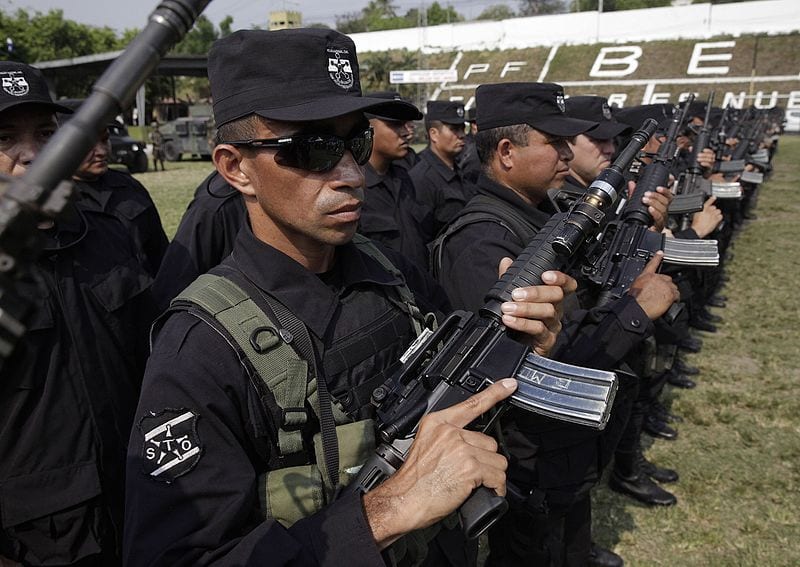 Interestingly, and perhaps not coincidentally, U.S. foreign policy wrought havoc throughout Central America for much of the Cold War. In an attempt to curb Soviet influence, Washington delivered funds and military assistance to oppressive military regimes in El Salvador, Nicaragua and elsewhere.
Intelligence operatives also provided information and guidance to the Guatemalan government for decades, even as the military committed genocide against indigenous Mayan communities suspected of harboring leftist sympathies.
However, President Trump has stressed not only the incompetence of Central American governance throughout his administration but has accused such nations of funneling criminals across the border.
"They give us some very bad people," Trump said in March. "People with big, long crime records. People with tremendous violence in their past. Murderers, killers, drug dealers, human traffickers. They want to keep their good people because they're smart. It's so sad to see how stupid we've been."
Former administration officials have commented on the contradictory nature of Trump's stance in relation to aid and international relations.
"Foreign assistance is never a charity," said John Feeley, who served as U.S. ambassador to Panama until 2018. "Foreign assistance is a leveraging tool in your kit bag of national power that you can choose to apply to a given situation. You can invade on one end. You can sit and you can just bray at the moon and just issue sharp statements on the other end. But somewhere in the middle of the spectrum of deploying your national power, you can choose to engage with parties that you feel are worthy of your trust."
But, as POLITIO notes, aid in Central America isn't straightforward. Just as the U.S. government peripherally aided genocide in Guatemala, some of the nation's contemporary leaders are backing legislation that offers amnesty to its perpetrators.
Nevertheless, advocates of aid paint a picture of a president who doesn't grasp the subtleties of foreign relations.
"He doesn't understand why we're sending any money overseas at any time," another former Trump administration official told POLITICO. "He wants everything to be transactional."
Others said releasing the funds isn't straightforward, considering the uncertainty of its efficacy and a lack of actual positive outcomes.
"It's not like they can solve all these problems on their own," another aide said. "But neither should we continue throwing money in their direction."
Sources
U.S. lawmakers blast Trump's plan for diplomatic, foreign aid