The Trump administration took months to extricate itself from a family separation crisis along the U.S.-Mexico border.
Now, with families once again flocking to the United States' southern frontier, President Trump is reconsidering the policy.
POLITICO.com reports that 'three current and former Homeland Security Department' officials confirmed the rumor. They say that if children and parents are again separated, mothers and fathers would face a "binary choice." Either parents can choose to be detained with their children throughout the course of their immigration proceedings or they could send their children to a shelter.
After reaching a shelter, children would have the chance to be released into the custody of a citizen sponsor.
"I don't know how much this is going to lead to additional family separation or how much this is going to lead to prolonged detention of these families," a Department of Homeland Security official said. "I think the White House believes both of those are good things, because both of those would have a deterrent effect."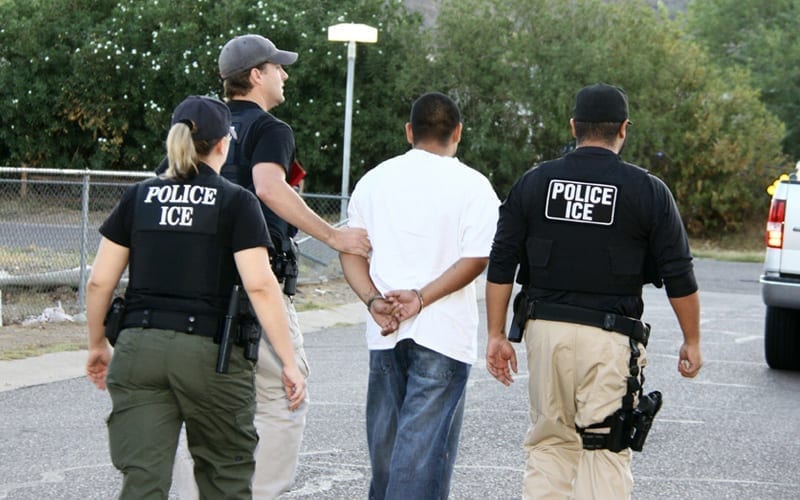 But POLITICO's reportage suggests that the plan could be engineered for chaos. Another official, claims POLITICO, told the website that binary choice is just "another Trump administration special" that's meant to manufacture crises.
"They look at a bunch of options and think how they can drive up the chaos," the unnamed official said.
Other department leaders have said that contemporary policies aren't working.
"There is currently a crisis at our southern border as we encounter rising numbers of adults who enter the country illegally with children," DHS spokeswoman Katie Waldman said. "Catch-and-release loopholes in the law incentivize illegal border-crossers to take this dangerous journey because they are unlikely to face consequences for their illegal conduct and in fact will almost certainly be released."
President Trump himself called the spike in illegal border crossings "a terrible situation," saying that all options are on the table. Family separation, he says, is but one.
"If they feel there will be separation, they won't come," Trump said.
The commander-in-chief claims the rise in attempted entries can be attributed to a robust economy.
"We have people that are trying to get into our country because of how well our country is doing," Trump said. "You know, in the old days, when the country wasn't doing well, it was a lot easier. Now everybody wants to come in, and they come in illegally, and they use children. In many cases, the children aren't theirs. They grab them, and they want to come in with children."
He later added, "You have really bad people coming in and using people. They're not their children. They don't even know the children. They haven't known the children for 20 minutes. And they grab children and they use them to come into our country."
The Washington Post notes that any reimplementation of a family separation policy would be different from its chaotic predecessor—even if separations are an option, they wouldn't be coercive or forced.
The news comes after months of contentious immigration debate, which has included top-level efforts to curb asylum applications and limit definitions for what makes a refugee.
One former Department of Homeland Security said it may be possible to separate families but wonders whether a different take on an old policy—one ended by Trump's own executive order in June—would bring back public wrath.
"All of the people who have been screaming about separating parents in the past, are they going to scream again?"
Sources
Trump administration considers family separation option as border arrests soar
Trump defends family separations at border
Trump says he is considering a new family separation policy at U.S.-Mexico border