The Trump administration is seeking to make citizenship harder to obtain for legal immigrants who've made use of public welfare programs.
According to NBC News, the proposal is expected to be released some time within the next several weeks. Legal immigrants would face limited options for getting green cards or citizenship if they've ever withdrawn benefits from a variety of welfare schemes, including Obamacare.
The move, writes NBC, wouldn't need congressional approval. It's apparently all part of White House senior adviser Stephen Miller's plan to limit immigration.
Details of the proposal are still liable to be adjusted, but the drafts received by NBC paint a dismal picture of the policy and its ramifications. Not only would legal immigrants be penalized for using welfare themselves, but naturalization options may be limited for any whose household members have done the same.
'Immigration lawyers and advocates and public health researchers say it would be the biggest change to the legal immigration system in decades,' writes NBC. Experts suggest more than 20 million migrants living legally within the United States could be affected.
NBC gave the example of Haitian green card-holder Louis Charles, who works 80 hours per week as a nursing assistant. Charles supports a disabled daughter single-handedly and has had to avail public assistance to help support her.
The network notes that use of public benefits, like Social Security Insurance, has stopped some migrants from receiving legal status in the past. But the Trump administration's plan, as presently outlined, 'could mean that immigrant households earning as much as 250 percent of the poverty level could be rejected.'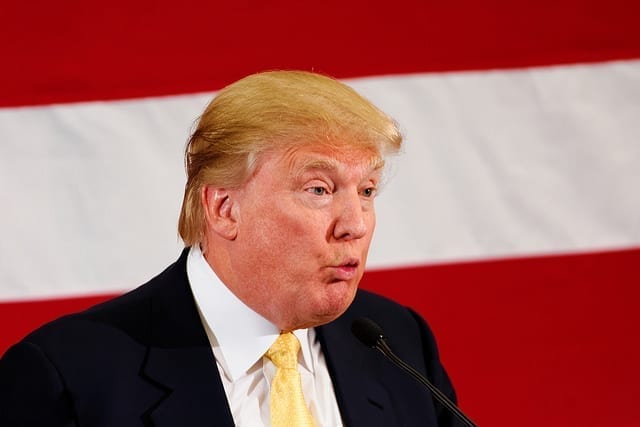 The Department of Homeland Security issued a statement saying that President Trump and his cohorts are simply trying to protect the American taxpayer—even if many who receive welfare benefits pay into the same programs.
"The administration is committed to enforcing existing immigration law, which is clearly intended to protect the American taxpayer by ensuring that foreign nationals seeking to enter or remain in the U.S. are self-sufficient," a DHS spokesperson said. "Any proposed changes would ensure that the government takes the responsibility of being good stewards of taxpayer funds seriously and adjudicates immigration benefit requests in accordance with the law."
The Trump administration has pursued various measures to curb immigration since the President's inauguration. Many focused on illegal entry, but others have sought to deny access to residents of Muslim-majority countries or those nations Trump's called "shit-holes."
Compared to Obama's last year in office, U.S. Citizenship and Immigration Services is set to grant 20% fewer green cards and 10% fewer naturalization requests. The department claims it isn't intentionally trying to limit immigration, despite the administration's harsh stance. A spokesperson for USCIS derided its critics as "open border advocates."
"Contrary to open border advocates, immigration attorneys and activists," spokesman Michael Bars said, "USCIS has not changed the manner in which applications for naturalization have been adjudicated, as the law generally requires that an eligible applicant must have been properly admitted for permanent residence in order to become a U.S. citizen. […] We reject the false and inaccurate claims of those who would rather the U.S. turn a blind eye to cases of illegal immigration, fraud, human trafficking, gang activity and drug proliferation at the expense of public safety, the integrity of our laws and their faithful execution."
Sources
Now the Trump administration wants to limit citizenship for legal immigrants
Trump looking to limit citizenship for legal immigrants who use public welfare programs: Report