Trump's far-fetched lawsuit accuses CNN of defaming him by branding him a racist, insurrectionist, and Russian lackey.
---
Former President Donald Trump has filed a half-billion-dollar defamation lawsuit against CNN, alleging that the news media network defamed him in an attempt to "short-circuit" his planned re-election campaign.
According to The Associated Press, the lawsuit was filed Monday in U.S. District Court in Fort Lauderdale, Florida.
The complaint primarily concerns CNN's coverage of the so-called "Big Lie," or Trump's long-running conspiracy theory that widespread election fraud caused him to lose the 2020 presidential election.
"As a part of its concerted effort to tilt the political balance to the left, CNN has tried to taint the Plaintiff with a series of ever-more scandalous, false, and defamatory labels of 'racist,' 'Russian lackey,' 'insurrectionist,' and ultimately 'Hitler,'" the lawsuit alleges.
The lawsuit, writes Reuters, lists several instances where CNN appeared to compare Trump to Hitler, including a January 2022 report by Fareed Zakaria.
Zakaria's report, says Reuters, included footage of Adolf Hitler.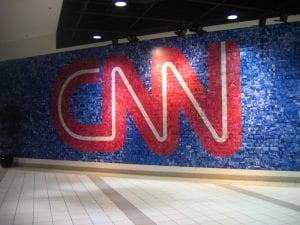 The Associated Press notes that Trump has filed similar lawsuits against other news networks and social media platforms, albeit with markedly little success.
Trump's claim against Twitter, for instance—which banned him from its website after the January 6 attacks on the U.S. Capitol—was dismissed by a California-based judge earlier this year.
Similarly, Trump had tried suing former Secretary of State Hillary Clinton—along with several Democratic Party figures and F.B.I. officials—of concocting a "far-reaching conspiracy" against his administration.
However, few—if any—of Trump's conspiracy theories appear to have any particular basis in reality. Despite numerous investigations from Republican and Democratic leaders alike, there is no evidence that election fraud influenced the 2020 presidential election in any meaningful way.
CNN declined The Associated Press's request for comment.
However, Trump and his legal team have indicated that they are planning lawsuits against other major media networks "in the coming weeks and months."
Trump has also signaled that he may take legal action against the congressional committee tasked with investigating the causes of the January 6 riots.
Reuters notes that the lawsuit comes at a time of high tension for the former president, who is under criminal investigation by the federal Department of Justice.
Trump is also facing another legal challenge from New York State Attorney General Letitia James, who accuses Trump, his business interests, and several of his children of exaggerating the actual value of the Trump Organization's assets to secure favorable terms from banks and insurance companies.
Forbes notes that this is not Donald Trump's first legal action against CNN: his presidential re-election campaign also sued the network in 2020, claiming that an opinion-editorial published by Larry Noble erroneously stated or suggested that Trump was actively colluding with Russia to undermine U.S. interests.
Sources
Trump files $475 million defamation lawsuit against CNN
Trump sues CNN claiming defamation, seeks $475 million in punitive damages