The New York Times claims that the Trump administration's harsh immigration policies have spurred Big Law into taking more pro bono cases than ever before.
The Times highlights the example of Paul Weiss, characterized as a 'prestigious Manhattan law firm.' While the firm's corporate lawyers have traditionally perused client documents and government regulations, they've lately been hunting other data.
For the past several months, about 75 of Paul Weiss's lawyers have been trying to find 400 parents who were separated from the children at the U.S.-Mexico border under a short-lived migration control initiative.
Paul Weiss, writes the Times, charges more than $1,000 per hour. Its ordinary clients include big names like the National Football League and Citigroup.
But Paul Weiss's search for missing parents is being performed pro bono, or without compensation.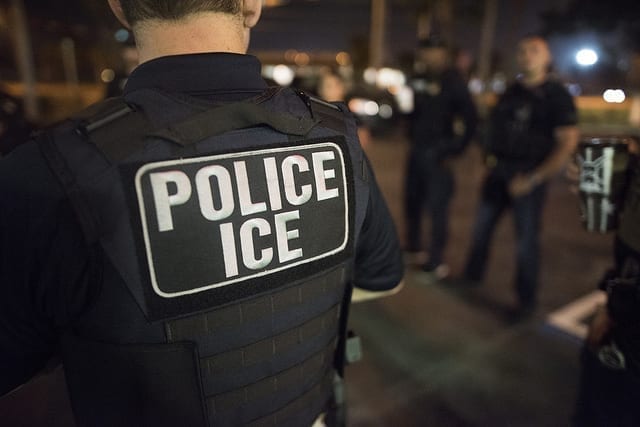 Law.com suggests that what Paul Weiss is doing is part of a larger trend within the legal field. In 2017, more than half of all 'Big Law' attorneys devoted more than 20 hours to pro bono work.
While that number may not seem impressive, the figure is the highest it's been since the survey's first filing in 2000. American Lawyer claims that attorneys are 'galvanized by turbulent times.'
Events ranging from the Flint water crisis to family separations along the border have prompted firms of all sizes to reach out to non-paying, non-traditional clients.
And the increase in attorneys who reported doing over 20 hours of pro bono work in 2017 is over twice as high as the 24% who said they did the same in 2000. At the forefront of average pro bono hours per attorney are Am Law 50 firms.
"What's drastically different here is that the firms are on a wholesale basis, and dramatically, challenging the behavior of the White House," said Stephen Gillers, a law professor at New York University.
Immigration advocates say they've noticed the trend, too.
"Major law firms have really stepped up," said Becca Heller, executive director of the International Refugee Assistance Project.
Paul Weiss, for instance, involved itself in an American Civil Liberties Union lawsuit filed against the federal government this past summer. The suit revealed that, of the more than 2,500 families separated at the border, there were hundreds of cases in which parents were deported while their children remained in the United States. In some cases, parents claim to have been coerced into accepting 'voluntarily' deportations for their children's sake.
The Times says that lawyers at big firms, like Paul Weiss, claim they're just trying to defend the rule of law. But conservative critics maintain that major law firms often have left-leaning leadership. Contribution records linked to by the Times show that attorneys disproportionately support Democratic candidates.
"I can virtually guarantee you that if Hillary Clinton had won the White House, you would not see these same law firms filing numerous lawsuits against her administration in the name of the rule of law," said Hans von Spakovsky, legal scholar at the conservative Heritage Foundation.
Other Times sources have also pointed out that there are 'limits' to the lengths Big Law goes in taking up pro bono cases.
"You don't want to do anything that would jeopardize your corporate client," said New York Law School professor Rebecca Roiphe. During the 2008 housing crisis, for instance, 'many major firms did not represent foreclosure victims because they represented banks.' (NYT)
Under the Trump administration, immigration has become an ever-more contentious issue. But ACLU representatives say the pro bono efforts of firms like Paul Weiss have helped them significantly bolster cases against the federal government's anti-immigrant policies.
Sources
Data Snapshot: Is Big Law Boosting Its Pro Bono?