According to Trump, only a D.A. who's okay with crime would want to end a controversial practice.
---
President Donald Trump is taking aim at two Massachusetts prosecutors who joined a federal lawsuit seeking to block immigration arrests at state courthouses.
The Boston Globe reports that President Trump said the two district attorneys "probably don't mind crime." He also implied that any proposal against the Immigration and Custom Enforcement agency's controversial detention policies is a boon to organized crime.
The Globe adds that Trump's criticism comes but several days after Suffolk D.A. Rachael Rollins and her Middlesex counterpart, Marian T. Ryan, teamed up with public defenders and immigration advocates aiming to curb court-side arrests.
Together, the plaintiffs claim that I.C.E. lacks the legal authority to search state courthouses for people facing civil immigration offenses.
Not surprisingly, the president's take on yet another lawsuit was a bit reductive and more than a little distracted in its implication.
"They come from a place that you just can't really understand," Trump said. "They are protecting people that in many cases, and certainly not in all cases, but in many cases are very dangerous people and you say why? What are they doing this for? What's the game?"
The president also invoked the name of MS-13, a Salvadoran street gang known for brutal killings and machete attacks.
"I think it's a sad situation and very unfortunate for Massachusetts," Trump said, talking on Boston Herald Radio. "You know, there are people who probably don't mind crime, they don't mind what's going on."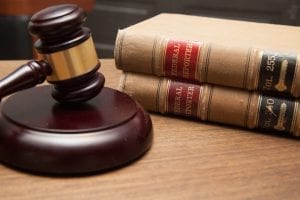 However, Rollins and Ryan's point is comparably straightforward and certainly less repetitive—they say criminal cases are getting progressively more difficult to try because immigrant witnesses, victims and defendants are afraid they'll get deported if they show up at court.
"Our accomplishment [in keeping the public safe] usually lies in the prosecution of criminal cases—in order to that effectively, we must rely on the cooperation of witnesses [and] victims," Ryan said on Monday, adding that the judiciary can't do its best work when individuals are afraid that simply going to court will "disrupt and tear apart" their families.
That kind of fear, claims Ryan, "makes our prosecution of cases more difficult, and in many, many cases, impossible."
Rebutting Trump's claims of the two prosecutors being pro-crime, Ryan it's more difficult to hold people accountable for wrongdoing when they're too afraid of I.C.E. to even defend themselves in court.
Rollins, alternatively, framed the matter as one of federal over-reach.
"I am not asking nor am I intending to interfere with the federal government when they engage in and exercise their lawful authority," Rollins said in a Monday statement. "I simply ask that they pay us the same respect and not interfere in ours."
But WBUR.org notes that some Massachusetts lawmen don't see the point in litigating. Bristol County Sheriff Thomas Hodgson, for instance, called the lawsuit "frivolous," arguing that a ruling in the D.A.s' favor would make it more difficult to "apprehend criminal illegal aliens."
"Barring ICE from a courthouse is the same as barring the FBI or the DEA," Hodgson said in a statement partially recounted by WBUR. "And if anyone in that courtroom, whether they came to court voluntarily or not, has a warrant or is suspected to be part of criminal activity, why shouldn't law enforcement be there to act?"
WBUT also adds that a similar case was heard in 2018, wherein the Massachusetts Supreme Judicial Court refused to interfere in ICE's courthouse arrests.
However, Ryan says the verdict makes it clear that the lawsuit is one meant for federal courts—and that's where she and her colleague intend to take it.
Sources
DAs Join Lawsuit That Seeks To Bar ICE Arrests At Local Courthouses
Trump blasts Rollins, Ryan on ICE lawsuit
Trump Criticizes Lawsuit To Block Courthouse Immigration Arrests