Experts say that President Trump's government shutdown, all done in the name of a long-promised border wall, is wreaking havoc on America's immigration courts.
---
President Trump's partial government shutdown is wreaking havoc on immigration courts, with judges forced to reschedule hearings years into the future.
Some immigrants have had their cases pushed back to 2022. CBS News reports that the delays will be added to a record-high backlog, totaling some 800,000 immigration cases.
CBS spoke to Sui Chung, a Miami-based immigration attorney and former president of the American Immigration Lawyer's Association.
Chung recently conducted a survey of over 15,000 attorneys and legal professionals. Asked how the government shutdown had impacted their practice, 90% of respondents said they'd had multiple hearings canceled.
A further third said the cases they've had shifted around were 'individual hearings'—hearings that ultimately decide the fate of an immigrant's legal status within the United States.
"Everyone's on edge," Chung told CBS. "it's mentally, emotionally and financially disruptive to everyone involved."
Attorney Ruby Powers shared the story of one Central American client, who's court date has been indefinitely postponed.
The young man, says CBS, fled Mexico's Golden Triangle—an opium-producing region controlled by the Sinaloa Cartel- after being physically and emotionally persecuted for his sexual orientation.
He traveled to the United States in 2017 and lodged a formal application for asylum.
"He was so excited to have court this week, and then it was canceled," Powers said. "He's so frustrated. He can't get work authorization until he's been seen before a judge."
The man's hearing, notes CBS, was supposed to provide him with a Social Security number. With that in hand, he could have gotten a driver's license and found a job.
Now, because of the shutdown, he'll likely have to wait another two or three years before seeing another judge.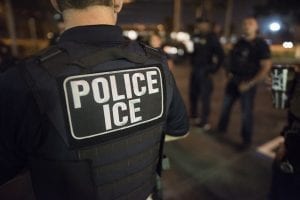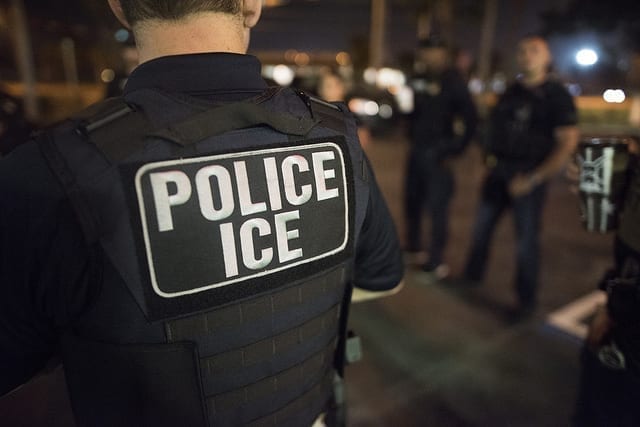 Speaking of the backlog, Judge Dana Leigh Marks, spokeswoman and president emeritus of the National Association of Immigration Judges, said the impact of the shutdown on the courts has been tremendous.
"It's been a devastating impact to have our immigration courts shut down," Marks told PBS. "You're well aware of the tremendous backlog. And the only judges who are working are those who are hearing cases of individuals who are held in custody by the immigration officials. All of the non-detained cases in courts, which are the vast majority of our dockets, are on hold for the indefinite future."
Marks told PBS's Amna Nawaz that she has a 'pending caseload' of over 4,000 cases. Many of those cases, says Marks, have been on her docket for years. Because of the shutdown, they may not be heard for another two to three to four.
While Marks believes the Trump administration has cast increased focus on immigration enforcement, it hasn't been as forthcoming with providing resources to its immigration courts.
"The reason that there are delays in our system is simply because we have been underfunded and ignored for so long. The system does work, when it receives the proper funding," Marks said. "And it's not a loophole. It is the appropriate due process that is what American justice provides to any individual who has their life and liberty at stake before our courts."
Attorney Jeremy McKinney, an immigration attorney with clients in both Carolinas, says the administration's take on enforcement is paradoxical.
"The irony is that if they don't have their day in court they can't get deported, so if you want to deport people quickly, this is the exact opposite way to do it," he said.
President Trump has refused to negotiate with Democratic leaders until and unless they provide billions in funding for a border wall, one of the commander-in-chief's long-standing and unfulfilled campaign promises.
Sources
Shutdown stalls immigration courts already facing a 'tremendous backlog' of cases
Thousands of migrants in legal limbo as shutdown forces multi-year court delays