President Trump says his wall is necessary for halting the opioid crisis in the United States.
---
President Donald Trump pledged recently to continue battling opioid drug abuse "until our job is done" and he claimed some progress has been made.  The president spoke an annual conference of health, law enforcement, elected and other officials who work to combat drug abuse and addiction, and used the appearance to advocate for his infamous wall.  He believes this will help keep drugs out of the U.S.
"My administration is deploying every resource at our disposal to empower you, to support you and to fight right by your side," Trump said. "We will not solve this epidemic overnight, but we will stop…We will never stop until our job is done."
"It's a big problem. It's a big addiction and we're handling it," Trump added. "We've made a tremendous amount of progress." He said that physicians, laboratories, clinics, and drug makers have all assisted the administration in its goal.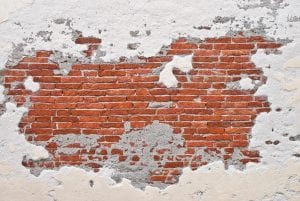 Opioid abuse claimed a record of nearly 48,000 American lives in 2017, according to the Centers for Disease Control and Prevention (CDC), and an estimated 2 million people are addicted to the drugs.  While prescription opioids initially accounted for most deaths, the epidemic is now driven by illicit heroin and fentanyl.
Keith Humphreys, a drug policy adviser to presidents from both political parties, said that "some states are making progress," but not because of Trump.  Humphreys said Trump's declaration of opioids addiction as a public health emergency in 2017 failed because it was not followed with legitimate action steps.  Members of Congress, he said, "figured out they were going to have to do it themselves and they did."
The Trump administration will use $6 billion to combat the crisis, and the president discussed the use of Medicaid to pay for residential treatment costs, treatment for women and newborns and for veterans.  "Pretty amazing stuff," he said.
He also mentioned nearly 400 miles of wall will be in place along the border with Mexico by the end of 2020 and that it "will have a tremendous impact on drugs coming into our country."   The president said, "A lot of it is drugs and drugs are being gotten by us.  We are stopping the drug flow as much as we can. Soon we're going to have a wall that's very powerful…it will have a tremendous impact on drugs coming into our country."
The perceived benefits of his wall are controversial and still to be seen.
"My husband is here today because he cares deeply about what you're doing to help the millions of Americans affected by the opioid epidemic," the first lady said.
Experts say the amount the administration is allotting to combat the crisis likely is not enough.  Trump signed legislation last fall allowing nurse practitioners to prescribe addiction treatment medication, boosting incentives to receive training in addiction medicine and allowing Medicare to cover the use of methadone for opioid addiction.
Humphreys, who worked with lawmakers on the measure, said the parties couldn't agree on the fundamental question of how much money to throw at the problem, so they arbitrarily chose the figure.  "And that's all good," Humphreys said. "But it's not transformative."
Sources:
Trump to Keep Fighting Opioids 'Until Our Job Is Done'