The lawsuit claims that Elon Musk and Twitter back-tracked on promises about severance pay.
---
A former Twitter employee has filed a lawsuit against the social media company and its controversial owner, Elon Musk, claiming that the company failed to pay employees appropriate severance pay when initiated mass layoffs last November.
According to CNN, the lawsuit was filed ihttps://www.reuters.com/legal/twitter-owes-ex-employees-500-mln-severance-lawsuit-claims-2023-07-12/
n a California-based federal court earlier this week.
In the complaint, attorneys for former Twitter employee Courtney McMillian have asked the court to certify the lawsuit as a class action and compel Twitter to pay additional severance benefits to its laid-off workers.
The lawsuit broadly claims that Twitter repeatedly assured its employees that its severance plan would stay in effect during and after Musk's takeover of the company.
Senior employees were, in particular, promised severance benefits equivalent to six months of pay plus one week for every year of service.
However, when Musk began reducing Twitter's workforce in November, he provided employees with a total of three months of pay—including pay for the state and federally mandated notice period.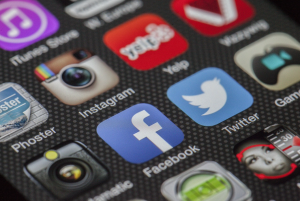 "Musk initially represented to employees that under his leadership Twitter would continue to abide by the severance plan," said Sanford Heisler Sharp administrative partner Kate Mueting. "He apparently made these promises knowing that they were necessary to prevent mass resignations that would have threatened the viability of the merger and the vitality of Twitter itself."
CNN reports that, when asked for comment, Twitter responded with an e-mail message showing nothing other than a "poop" emoji.
Musk, adds CNN, purportedly cut Twitter's staff by about 80%.
Somewhat interestingly, the lawsuit seeks to hold Musk personally accountable for damages, suggesting that the Tesla founder's mismanagement caused Twitter's value to tank.
"Mr. Musk is personally liable for these violations as a fiduciary and also based on the unity of interest and ownership that exists between Mr. Musk and Twitter. Mr. Musk has substantially comingled his own assets and other businesses with Twitter," the lawsuit said, noting that Musk financed his above-market-value acquisition of Twitter through the sale of Tesla stock.
"Twitter's current precarious financial state is the direct result of the inflated price that Mr. Musk offered for the company," the lawsuit alleges. "Mr. Musk routinely uses his personal Twitter account to propose and announce changes in company policy, including hiring and firing decisions, and has described "Twitter 2.0" as "an Elon company" in official communications."
The lawsuit seeks a jury trial, compensation not less than $500 million, reimbursement for legal fees, and interest.
Sources
Elon Musk accused of owing $500m in Twitter severance
Elon Musk, Twitter Slapped With $500 Million Lawsuit Over Ex-Employee Severance Payments
New lawsuit claims Elon Musk's Twitter owes more severance to former employees
Twitter owes ex-employees $500 million in severance, lawsuit claims