Anyone who needs help with their truck accident claim should contact an attorney right away.
---
When two passenger vehicles get into a collision, the consequences for drivers and passengers alike can be dire. However, such accidents are nowhere near as catastrophic as when two commercial vehicles are involved in a collision. The larger size of such vehicles not only indicates more damage and more serious injuries, but they also indicate a longer and more complex legal situation once everything has calmed down, and the emergency situation tended to.
Recently, two semi-trailers collided on a Florida highway. The highway had to close temporarily after the collision so officers could clean up the aftermath and make the area safer for all those involved. This particular truck accident was especially bad because it involved two large trucks, and also because the collision was significant enough to force the cargo to spill out, leaving a sea of beer cans on the road.1
When it comes to determining the liability in this case, both the truck drivers and their companies will be investigated in detail. If it turns out that the accident was caused due to excessively heavy cargo, or because the beer cans had not been loaded on properly, then the truck cargo company may also be involved as well. Only a proper investigation carried out by a truck accident professional who has experience in the field can properly uncover who was at fault.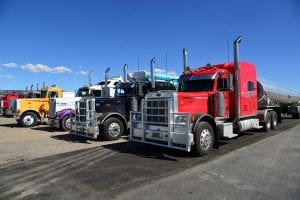 Once the drivers know who was at fault, they will have to proceed with filing a claim so they can be compensated fairly. This process does require patience, especially if the damage was more significant and resulted in more damage for the victims. Usually, the worse the victim suffered, the more the victim can claim, and the longer their case will end up taking.
Get in Touch with a Truck Accident Lawyer in Jacksonville, Florida Today
Anyone who needs help with their truck accident claim should contact an attorney right away. A lawyer is required in such cases because they can help a person with the legal aspects of their case, and they can look at the situation objectively. It is easy to get carried away with one's emotions after a serious truck accident, and this can make it more likely for the victim to act impulsively and lose out on the compensation that is due to them. This can be avoided by making sure that a person gets the help of a professional and that they have an attorney on their side walking them through the process.
Those who need help with their situation and who have questions and concerns regarding their truck accident claim should speak with a lawyer as soon as possible.
Sources:
1. https://www.npr.org/2022/09/22/1124451096/florida-coors-light-beer-cans-highway-crash