Two teachers have been accused of sexual encounters with 17-year-old students.
---
Lindsey Sherrod Bates, 22, was a special education teacher at Madison County High School in Alabama and coached volleyball.  Her husband was the son of a sheriff's deputy.  But, that all fell apart when Bates was indicted on five criminal counts for allegedly sending obscene messages to male students and having sex with a 17-year-old.  Bates is facing a felony count of "engaging in a sex act with a student younger than 19," and misdemeanor counts of "distributing obscene material to a student and having sexual contact with a student."  The 17-year-old male student and a second student at the school with who Bates was involved were not enrolled in in special education classes.
The former teacher was arrested two weeks after she resigned from her volleyball and teaching position, and her defense attorney, Robert Tuten, said his client is "looking forward to clearing this up and having her day in court."  Bates allegedly wrote in her resignation letter to the school simply that she wished to work in a "different area of education."  That same day, she and her husband separated.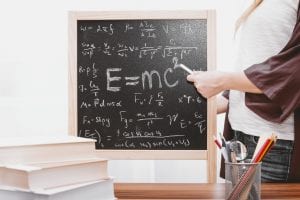 According to state's Department of Education, Bates' alleged misconduct has been noted in her record, but the agency so far has "not proposed any negative action" to remove her teaching certification.  Authorities also confirmed they acted swiftly and that her husband's father was not involved in the investigation.
"The Sheriff's Office started an investigation as soon as the allegations were brought to our attention, and Chief Bates was never involved in that investigation," Madison County Sheriff Kevin Turner said after the teacher's arrest.  He added that her relationship to the sheriff's deputy "in no way has affected the investigative process or urgency leading to today's arrest, nor to the future criminal justice proceeding."
The age of consent in Alabama is 16, but the state's teacher-student sex laws specifically states "consent is not a defense."  Bates' ex filed for divorce two days after her arrest citing "incompatibility."  She could be sentenced to up to twenty years in prison.
In an eerily similar story, high school teacher and assistant junior varsity volleyball coach, Thomas Barber, 29, was also arrested this month for allegedly sexually abusing a 17-year-old student.  The former educator was employed at Bladensburg High School in Maryland, and has been charged with sexual abuse of a minor, according to the police report.  He was terminated immediately after the school district learned of the charges, according to the administration.
Barber is accused of sexually abusing the victim at least twice in the past month, with one incident occurring on campus and another off campus.  Police believe the girl is Barber's only victim, but they are asking that any other victims come forward.
Prince George's County Public Schools said in a statement issued following the investigation that they would protect students, stating, "Any behavior that brings harm to a student will not be tolerated in any way by PGCPS."
Sources:
Special education teacher, 22, is indicted 'for sending X-rated photos to male students and having sex with a 17-year-old boy'
Ala. Special Ed Teacher Allegedly Sexually Abused Student, Husband Files for Divorce 2 Days Later
Prince George's High School Teacher Accused of Sexually Abusing Student