Long-time University of California, Los Angeles gynecologist has been accused by give women of sexual assault.
---
Five women have now accused a retired University of California, Los Angeles (UCLA) gynecologist of sexually abusing them.  The physician, Dr. James Heaps, worked in the student health center part-time for nearly three decades before moving to UCLA's medical center, UCLA Health.
The fifth and most recent lawsuit Heaps of sexual battery, negligence and civil rights violations.  It involves a female patient who was an 18-year-old student in 2017 when she visited Heaps for the first time.  During a routine ultrasound and pelvic exam, she has claimed he "sexually touched her genitals, made grossly inappropriate and humiliating comments" and asked "embarrassing, non-medical questions about her personal life and sex life."
"Sexual abuse in any form is unacceptable and represents an inexcusable breach of the physician-patient relationship," Gene D. Block, UCLA's chancellor, and John Mazziotta, vice chancellor of health sciences, said in a statement. "We are deeply sorry that a former UCLA physician violated our policies and standards, our trust and the trust of his patients."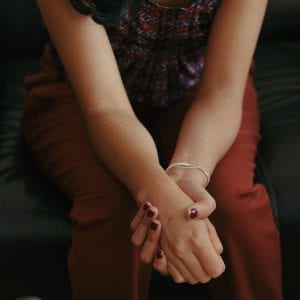 Of the latest case, UCLA Health spokesperson Rhonda Curry responded, "We're reviewing the lawsuit and we find the allegations against Dr. Heaps to be very disturbing."
Heaps, 62, has been terminated and criminally charged with two counts of sexual battery by fraud involving two of the alleged victims.  He recently entered a 'not guilty' plea.  Toward the end of his tenure, the physician was among the top 30 highest-paid employees in the entire University of California system with an annual salary of more than $1 million.
Jennifer McGrath, attorney for the latest alleged victim, said Heaps allegedly made "commentary about her intimate body parts" with "no possible medical necessity."  She added her client is "haunted by memories and flashbacks of an assault and harassment by Dr. Heaps."  McGrath also represents the two women in the criminal case.
Heaps' attorney, Tracy Green, denied the allegations and said the new lawsuit "exaggerated, misconstrued the whole purpose of the exam."  She added, "Dr. Heaps treated patients professionally.  He did not do exams for sexual gratification or some bizarre need…He's got an oncology frame and that's how he views the world and patients."
The lawsuit also names University of California regents, stating, "UCLA failed to provide basic protections for patients and allowed Heaps to continue to practice even though he was undergoing a California Medical Board investigation and at least one other person had made sexual abuse allegations against him."
Students nationwide are often unclear to whom they should report sexual violence when it comes to reporting individuals in positions of power.  "This comes up a lot with physicians, professors," Jess Davidson, executive director of advocacy group End Rape on Campus, said. "And especially graduate students who experience sexual harassment or assault by their professor, who is also their boss. There's often this tricky intersection because of how we see institutions protect their own interests."
He added that some doctors prey on vulnerable patients simply because "when trusted figures are abusers, they know they can weaponize the trust in them to further get away with abuse."
University of California President Janet Napolitano confirmed she has "convened a group to review policies and procedures related to inappropriate sexual behavior in our medical centers and student health centers."
Sources:
When Doctors Commit Sexual Assault