Are you interested in becoming a personal injury attorney? A career in this field can be both challenging and rewarding. Personal injury attorneys represent individuals who have been injured due to the fault or negligence of another person or organization. They help clients receive compensation for their injuries, including medical bills, lost wages, and pain and suffering. To become a successful personal injury attorney, you must be committed, hardworking, and passionate about helping others. This guide will outline the steps you need to take to become a personal injury attorney.
Earn Your Bachelor's Degree
The first step to becoming a personal injury attorney is to earn your bachelor's degree. There is no specific major required for law school, but many students choose to major in pre-law, political science, or a related field. It's important to maintain a high GPA as law schools are highly competitive.
Take the LSAT and Apply to Law School
The Law School Admission Test (LSAT) is a standardized test that measures critical reading, analytical, and logical reasoning skills. Your LSAT score, along with your undergraduate GPA and personal statement, will play a significant role in your admission to law school. Once you've been accepted to law school, you'll spend three years studying tort, civil procedure, and other legal subjects.
Pass the Bar Exam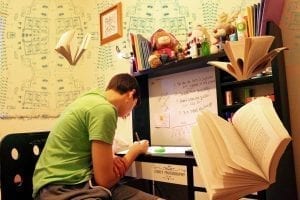 After completing law school, the next step is to pass the bar exam. The bar exam is a rigorous test that measures a person's knowledge of the law and ability to apply it. The exam includes multiple-choice questions, essays, and performance tests. Passing the bar exam is necessary to obtain a license to practice law in your state.
Gain Experience in Personal Injury Law
To become a successful personal injury attorney, you must gain experience in the field. During law school, you can intern at law firms that specialize in personal injury law. After passing the bar exam, you can work as an associate at a personal injury law firm or start your own firm. Learning from experienced attorneys will provide valuable insight and help you develop your legal skills.
Build Your Reputation
Building your reputation as a personal injury attorney takes time and dedication. You must provide quality legal services to your clients, network with other attorneys, and maintain a positive reputation in your community. In addition, learning how to market your services effectively is essential to growing your client base and reputation.
Becoming a personal injury attorney requires a lot of hard work and dedication. However, a career in this field can be fulfilling and rewarding. By following the steps outlined in this guide, you'll be on your way to becoming a successful personal injury attorney. Remember to stay committed, work hard, and stay passionate about helping others.