Finally, do you have money put aside for at least six months to a year of living expenses?
---
Rising insurance rates are making more and more motorists unable to afford their auto insurance premiums. The dangerous result: many are driving without insurance or lowering their insurance coverage to state-minimum limits, hoping they won't be in an accident. This really presents a problem for insured drivers — because their own auto policy might not have enough uninsured/underinsured motorist coverage to adequately compensate them for injuries and damages caused by the uninsured/underinsured motorist.
Increasing Insurance Costs
Consumers are noticing their auto insurance premiums at renewal have increased by as much as 20% to 50% in some states, with an across-the-board average bump of 10% to 15% on nearly every automobile policy.
Insurance companies attribute premium increases to several factors, which include but may not be limited to:
Driver habits have increasingly become more dangerous since the pandemic. The incidence of reckless, unsafe driving has exponentially increased.

The National Highway Traffic Safety Administration reported a dramatic increase in fatal accidents from 2020 to 2021, including the largest jump over a six-month period ever recorded (18+%), a trend that continued into 2022 and has not slowed down in 2023.
The result: a lot more totaled vehicles and many more (and more-serious) accident-related injuries to both person and property.

Inflationary pressures throughout the country have increased the cost of almost everything, which also includes the cost of medical care billed to insurers for accident-related injuries.
Post pandemic, the replacement costs of new and used vehicles has also increased substantially, including the cost of parts necessary to fix the damaged vehicles, along with supply chain issues, which delay the repair times and increase the cost of rental vehicles.
An increased incidence of natural disasters throughout the country, from hurricanes and tornadoes to hail storms and wildfires, which have resulted in billions of dollars in claims, which many times exceed insurance companies' monetary reserves.
The truth is quite simple: Insurance companies are raising rates because they're paying out more money than they take in premiums, which has resulted in their "profit loss ratio" going to zero or below in many insurance markets. Someone has to make up for this, since insurers are in business to make money, and that "someone" is the consumer.
Stein Sperling has been offering its clients a free evaluation of their auto insurance coverage for many years, and we have recently seen a large increase in calls asking for help with both understanding their auto policies and suggestions on how to better protect themselves, their loved ones and their property. In today's driving environment in Maryland, for example, there are an estimated half a million cars on the road with no auto insurance coverage. This number does not even take into account the underinsured drivers, who lack sufficient insurance to pay for any damages they might cause. We suggest that drivers urgently look at their auto policies and make sure their insurance limits are sufficient for the scary reality out there on today's roads. 
Coverage limits that may have been adequate in the past now have to be substantially higher. Consumers should look at the declaration page of their policy, including but not limited to the following coverage areas.
Liability: Unfortunately, the chances of being in a serious car accident have substantially increased. If you cause the accident, the cost to your insurer could exceed your policy limits. That could result in you and or the driver of your car being sued personally. Having enough liability coverage is essential in today's driving environment.
Property Damage Liability: Damaging someone else's property is going to result in higher dollar claims made to your insurer. You need enough coverage to pay for the higher costs of car repair/replacement and rental coverage, to avoid lawsuits in excess of your policy. 
Uninsured or Underinsured Motorist: These coverages are often not separated on your coverage page. They are the protections afforded to you and/or your passengers if you/they are struck while in your car and injured by a motorist who has no insurance or whose coverage is insufficient to pay for the resulting damages. Those damages may include both your property and bodily injury. In Maryland where I practice, for example:

Uninsured Motorist (UM) coverage is state mandated and must be at a minimum of $30,000 per person, or $60,000 per accident and $20,000 for property damages to the insured car. That means the most one person can collect would be $30,000, and the most that two or more persons can collect collectively would be $60,000.
Having only the minimum state limits of UM coverage, however, results in NO underinsured coverage in most cases, unless the underinsured driver has lower liability limits than the claimant driver/passengers. This reality is almost always never considered by consumers when they elect for minimum state limit insurance coverage, and is rarely explained by insurance agents.
What Should You Do?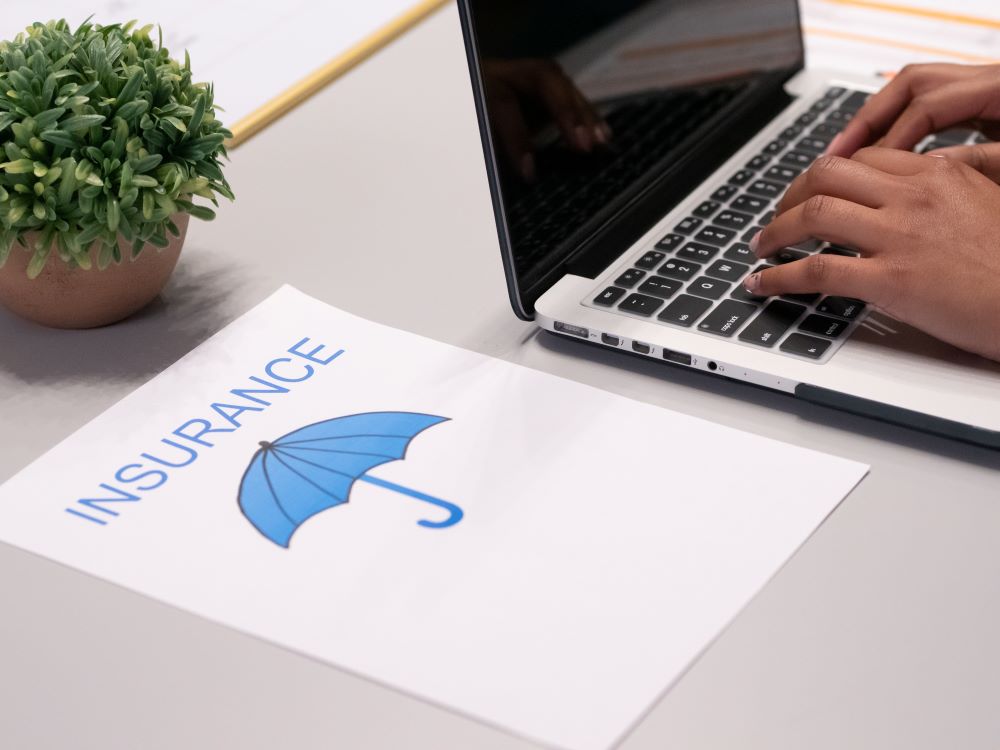 Insure yourself and your family by assuming that most accident-causing drivers are going to be uninsured/underinsured. Go to your insurance paperwork and pull the declaration page of your policy, which lists your current insurance coverages. At Stein Sperling, we recommend minimum uninsured/underinsured insurance coverage of $300,000 single limit, or a split limit of no less than $250,000/$500,000 per accident with $100,000 in property damage coverage. IN ADDITION TO THIS, we recommend an umbrella of no less than $1 million, which extends to both the UM/UIM coverages. Also, determine if you should have additional forms of coverage, such as:
Supplemental accident benefits/hospitalization.
Disability insurance to replace as much of your net income as possible in the event of a disabling accident, with preferably a low elimination period prior to benefits being paid.
As much personal injury protection (PIP) insurance as your insurer will write on your policy, which can pay for your auto accident-related medical bills and/or up to 85% of your gross lost wages up to the policy limit. Further add medical payment coverage, which will pay for additional accident-related medical bills in excess of your PIP coverage.
In addition to your auto insurance policy, it's wise to review your health insurance to make sure it's adequate in the event of an accident. What deductibles can you afford? Do you have coverage for long-term hospitalization, post operative care, and rehabilitation and treatment? 
Finally, do you have money put aside for at least six months to a year of living expenses?