Activists say that tests like the SAT and ACT discriminate against minority students.
---
The University of California is being threatened with a lawsuit for its continued use of standardized tests, which some activists say discriminate against minority students.
According to The Los Angeles Times, the multi-campus U.S. system has been criticized for making the submission of standardized test scores a requirement for admission. On Tuesday, a letter was delivered to university regents by lawyers representing the Compton Unified School District. In it, they demanded that the school "immediately stop this discriminatory practice" or face litigation.
At particular issue are the ACT and SAT. Surveys and statistical analyses have shown a relationship between performance on standardized tests and test-takers' socio-economic backgrounds. Poor students—especially students of color—tend to attain lower scores than their more affluent, privileged peers.
Due to the controversy surrounding such tests, over 1,000 U.S. colleges and universities have dropped them as admission requirements. Schools which have forgone the ACT and SAT include the likes of the University of Chicago and the University of San Francisco.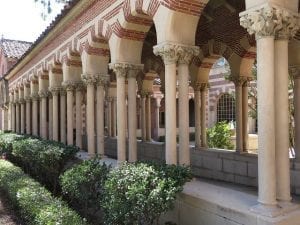 Diverse Education adds that, in California, some 44 percent of white students scored 1200 or higher on the SAT in 2018. In contrast, only 12 percent of Latino students and 10 percent achieved equivalent marks.
However, The Los Angeles Times notes that ACT and the College Board—which owns the SAT—have taken strong exception to any charge that their tests may be discriminatory. While they admit that score disparities might reflect social inequity, they don't believe their exams are discriminatory in and of themselves.
"The ACT test is not discriminatory nor biased," said ACT spokesperson Ed Colby. "Blaming standardized tests for differences in educational quality and opportunities that exist will not improve educational outcomes."
Similarly, College Board spokesman Zachary Goldberg said the company will work with U.C. officials to promote student access. But Goldberg also says that the letter "contains a number of false assertions and is counterproductive to the fact-based, data-driven discussion that students, parents and educators deserve."
Micah Ali, the president of Compton's school board, maintains that doing away with the ACT and SAT can level the playing field for disadvantaged students.
"Our objective is to remove barriers and equalize the playing field," Ali said. "This is an issue of equity and access to opportunity for children who are living in marginalized and struggling communities."
The Times notes that whatever decision the U.C. system makes could have massive implications—its ten campuses are among the largest and most-respected colleges in the United States, collectively educating more than a quarter-million undergraduates.
"This case is profound and far-reaching in its implications," said Bob Schaeffer, public education director for FairTest, which has lobbied against standardized testing for decades. "The whole world will be watching."
Sources
California groups demand UC drop the SAT, alleging it illegally discriminates against disadvantaged students
UC System Threatened With Civil Rights Lawsuit Over Standardized Testing