Overdose deaths are on the rise in urban areas nationwidei, but declining in Michigan.
---
Overdoses fatalities continue to consume the nation, but in rural and in urban areas.  Just this month, there were several overdose deaths and near-deaths in the tri-county metro-Detroit area.
Two women were recently found unconscious in a vehicle sitting along the side of a local highway near Rochester Hills in Oakland County, Michigan.  Sheriff deputies and first responders administered two doses of Narcan.  They were also provided respiratory assistance.
The women, a 27-year-old from Clinton Township, and a 21-year-old from Warren, were transported to Beaumont Hospital in Troy where they regained consciousness.  The driver admitted to ingesting cocaine.  She was released from custody after a blood draw.
Meanwhile, nearby, in an Auburn Hills motel room, a Hazel Park woman, 44, was found dead of an overdose while a New Boston man, 38, was hospitalized in serious condition.  Police received a call from the Rodeway Inn after a motel housekeeper found the two unconscious on the floor. The woman had already passed when she was found, and the man was transported to a nearby hospital.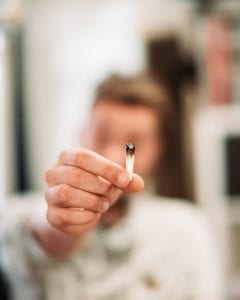 In yet another case, a woman and a man have been charged with delivering heroin to a Adam Levko, 30, who was found dead of an overdose in a Cadillac, Michgan motel room.  During the investigation, Cadillac officers learned that the motel room had also been occupied by Kelly Sue MacDonald. Witnesses and surveillance video footage confirmed MacDonald had been at the hotel just before police arrived.
She was arrested during a traffic stop for "outstanding warrants and charges unrelated to Leyko's death" police said.  Officials said Leyko had contacted MacDonald the days leading up to his death to purchase heroin.  MacDonald got heroin from Corry Sisson and rented a room where she and Leyko used the drugs.  Her dealer was also arrested.
The Centers for Disease Control and Prevention (CDC) recently reported that "overdose death rates have been rising, but the urban rate shot up more dramatically after 2015."  The report indicates "the urban overdose death rate surpassed the rural rate in 2016 and 2017, and the agency found the urban rates are driven by deaths from heroin, fentanyl and cocaine."
"That probably is due to a shift in the current overdose epidemic," said Dr. Daniel Ciccarone, a drug policy expert at the University of California, San Francisco, meaning that users have transitioned from prescription opioids to street drugs, including heroin and fentanyl.  The combination of the two, which is sometimes found, is lethal.
"The illegal drug distribution system for those drugs is more developed in cities," Ciccarone said, adding, "Early on, this was seen as an epidemic affecting whites more than other groups.  Increasingly, deaths in urban areas are starting to look brown and black."
In 2017, there were 22 overdose deaths per 100,000 people living in urban areas, according to the CDC, while there were 20 per 100,000 in rural areas.  Women still die of overdoses at higher rates in rural areas, according to the report, and death rates from methamphetamine and prescription opioid painkillers remain higher in rural areas.
Despite these numbers, total drug overdose deaths declined slightly in Michigan last year with rates falling by 3.7 percent, from 2,690 in 2017 to 2,591 in 2018, according to the CDC.
Sources:
Sheriff: Car in ditch, 2 women inside overdosing
1 dead, another in serious condition after suspected ODs at Auburn Hills motel
Woman, man charged with delivering heroin to man found dead of overdose in Michigan motel
Cities again see more overdose deaths than country town