The lawsuit alleges that Portsmouth deputies forced women to expose themselves to "prove" that they were menstruating and needed sanitary products.
---
A Virginia woman has filed a $1.35 million lawsuit against the Portsmouth County sheriff, as well as an individual deputy, alleging that local law enforcement officials forced her and other female inmates to expose their genitals while menstruating.
According to The Virginia Mercury, the lawsuit was filed by plaintiff Danaesha Martin in Portsmouth Circuit Court.
In her lawsuit, Martin alleges that Portsmouth deputies ordered female detainees to expose their genitals as a condition of obtaining sanitary products in the Portsmouth City Jail.
"The provision of a sanitary napkin, pad, and/or tampon by a correctional officer to a female detainee/inmate is a mere ministerial function that in no way requires the exercise of discretion," the lawsuit states.
"As you can imagine, this was an incredibly traumatic, humiliating experience for Miss Martin," said Mark Dix, an attorney for Martin. "The actions of the deputy were unprofessional and we think, morally wrong."
Dix said that, while the lawsuit has been filed, some defendants have yet to be served.
"The lawsuit is active, it is up and running," Dix said. "What we are doing now, we have to get a summons issued by the clerk."
The Virginia Mercury, which reprinted portions of the complaint, reports that the lawsuit cited internal law enforcement communications as evidence of misconduct.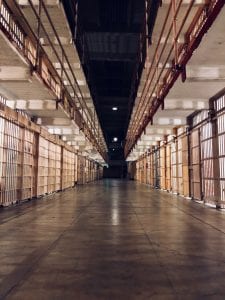 "At no time are you to ask female inmates to pulled [sic] down their pants and undergarments to visually see if they are on their cycle," Portsmouth City Jail Chief Deputy of Jail Operations Lt. Col. Dorothy Dildy-Clemons wrote in an email to deputies.
"This can become a PREA issue that can escalate into a lawsuit," Dildy-Clemons added. "This is to stop immediately, expeditiously!!!"
Dildy-Clemons said in the same message that the Portsmouth City Jail had "plenty" of sanitary products, and that—instead of forcing women to expose themselves to deputies—officials should simply disburse products and record the names of the inmates obtaining them.
While the lawsuit suggests that Dildy-Clemons' email was sent in response to Martin's initial complaint, a Portsmouth Sheriff's Office official said that the message was meant to address a rumor rather than a verified incident.
"What the lieutenant colonel was doing was putting something out there about it to say, 'Hey, this is something we should not do,'" Undersheriff Marvin Waters told The Virginia Mercury. "There was never an official report of an incident that occurred."
Waters further told the Mercury that, while the department cannot comment on pending litigation, he believes that public opinion will change after the sheriff's office is given the opportunity to present evidence.
"I really wish I could speak on it more, but once all the facts of the lawsuit come out, a lot of viewpoints on the matter will definitely change," Waters said.
Sources
Lawsuit says Portsmouth sheriff, deputy forced detainees to expose genitals to prove menstruation
Woman was forced to expose herself for sanitary products at Portsmouth City Jail, lawsuit says