Shareholders ask for the release of Walmart documents in pharmacy case.
---
The Norfolk County Retirement System and the Police and Fire Retirement System of Detroit said in recent lawsuits brought against Walmart that the retail giant "mishandled opioid painkillers sold through its stores for years."  Attorneys for the two pension funds allege federal opioid-related lawsuits against Walmart show how the company failed to comply with laws requiring the monitoring of opioid sales.  The complaints further suggest the retailer "failed to implement basic compliance controls to protect its pharmacy and drug distribution business from being used as cover for the illegal dissemination of opioids."
Walmart and other major pharmacy chains, including CVS, Endo Pharmaceuticals, Rite Aid and Walgreens, face a November trial before a federal jury in Cleveland relate to their dismissal of "red flags" associated with suspicious opioid orders and failing to report these to the Drug Enforcement Administration (DEA).  The federal filings against the pharmacies indicate they put profits above consumer safety and that Walmart, specifically, fixed a hard limit on opioid quantities it would distribute to its stores, so its pharmacists would not have to report.  While this seemed like a good plan on the surface, the chain then allowed its stores to make up the difference by buying the remainder from other distributors.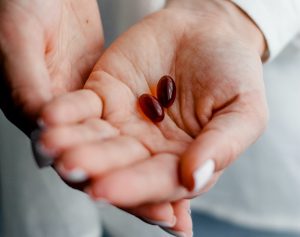 The plaintiff shareholders have alleged "evidence shows some executives of the retailer ensured a steady stream of opioids to so-called pill mills – doctors' practices that routinely wrote hundreds of prescriptions for opioid painkillers that were then used for illegal purposes.  When the federal government moved to investigate and then prosecute the chain, Walmart used its political clout to thwart any such enforcement action, causing career public servants to quit their jobs in frustration and disgust.  Granting access to the company's internal files is justified because investors have reason to suspect Walmart executives violated legal duties to shareholders."
In early 2020, Chancery Judge Travis Laster directed drug wholesaler AmeriSourceBergen to disclose files about its handling of the painkillers to investors, which may mean a similar order will be issued in the Walmart pharmacy case.  The court's decision cited, "In our view, Boa1·d-level oversight and governance reforms can play an important role in effectively addressing opioid-related risks and shareholders would benefit from a fuller understanding of governance mechanisms serving that function."
Walmart case documents state, "Three Walmart pharmacies in Lake County sold 6.4 million opioid pills from 2006 through 2014.  But Walmart did not file any suspicious order reports from those stores between 2007 and 2014, the period for which the plaintiffs have such data."
Linda Singer, a partner at Motley Rice, a law firm that represents multiple states, counties and municipalities in the federal litigation, recently raised concerns about Walmart's handling of the case.  She alleged that the retailer engaged in "pervasive obstruction" in a letter sent last month to Special Master David Cohen, who is gathering evidence in the federal trial.  Singer said Walmart "hasn't produced all of its documents about its opioid prescriptions."
"Walmart takes its responsibility to shareholders seriously," Randy Hargrove, a Walmart spokesperson, said. "There is no credible basis to conclude Walmart or its board engaged in any misconduct.  We will respond in court as appropriate."
Sources:
Walmart accused of hiding criminal investigation by plaintiffs in federal opioid case
SEC Letter to AmerisourceBergen
Filing Contends Pill-pushing Pharmacies Should Not be Forgotten