You should also keep an eye on your loved one's finances.
---
Los Angeles, CA – There are dozens of nursing homes in and around Los Angeles and the prices for long-term care are eye-watering. Despite all the nice things they write in their glossy brochures, many of these facilities fail to offer the best conditions you'd want for a loved one. When you have a relative in a nursing home you must remain vigilant and watch out for signs of abuse. Never dismiss their complaints and if you suspect they may be abused or neglected don't hesitate to talk to experienced lawyers. 
How to recognize nursing home abuse or neglect
First, here are some sobering facts. According to a recent survey, 24.3% of residents experienced at least one instance of physical abuse while in a nursing home. In 2020, there were over 15,000 complaints filed nationwide. This is a huge problem and if you don't take action, no one will. Keep in mind that someone with dementia or other debilitating conditions may be unable to tell you what's going on. If you have any concerns about a resident's safety and well-being contact skilled Los Angeles nursing home abuse lawyers. 
Signs of nursing home neglect
Nursing homes in California are notoriously understaffed. The nurses and orderlies may be overwhelmed and the residents will suffer as a result.
Here are some signs indicating a resident may be neglected:
Dehydration, malnutrition, or rapid weight loss
Infections or bedsores
Unsanitary living conditions, unclean living area, and dirty bed sheets
Poor hygiene, including lack of bathing or soiled clothing 
Make sure to take photos of the conditions your loved one is living in. Take the evidence to seasoned California nursing home abuse lawyers and prepare an official complaint.
Signs of nursing home abuse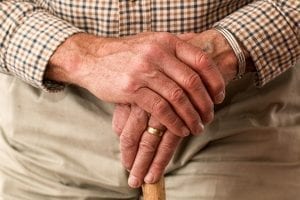 Nursing home abuse can come in many forms. Your loved one may be physically, emotionally, or sexually abused. They may be too afraid or ashamed to talk about their ordeal. You should seek counsel from trustworthy nursing home abuse lawyers if you notice:
Unexplained injuries (cuts, bruises, bleeding, or broken bones)
Sudden changes in behavior or emotional state (depression, withdrawal, being agitated or non-communicative)
STDs or genital infections (which may indicate sexual assault)
Even if you don't see such signs, but your loved one seems afraid or reluctant to speak when staff members are around, don't dismiss it as them being odd. Take them to a private area and insist they tell you what's going on.
Another thing that should get you thinking is finding your loved one lethargic or asleep most of the time. It may be a sign they're being sedated. You may want to seek an opinion from experienced medical malpractice lawyers. If a resident is being overmedicated you must find out who prescribed psychotropics to them and sue them.
Finally, you should also keep an eye on your loved one's finances. Look for unexplained bank transfers, credit card purchases, or large cash withdrawals. It may be that they're being financially exploited. You may find it difficult to broach the subject, but you must find you if they've made any changes to their wills lately. Call the police right away!