An attorney for the woman says that police, responding to a crisis call, entered the wrong building and broke down the door.
---
A Washington woman has filed a civil rights lawsuit against Seattle and its police department, claiming that local law enforcement broke down her door only to realize that they were at the wrong address.
According to The Seattle Times, the lawsuit was filed earlier this month on behalf of Seattle-based therapist Elisabeth Rehn. In her complaint, Rehn says that she was preparing to take a bath when she heard "loud thumping" at her door. She tried to find a jacket, only for police officers to kick the door out of its frame and enter her apartment with guns drawn.
Rehn's attorneys now say that the Seattle Police Department was negligent, violating their client's constitutional right against unreasonable searches and seizures.
"Rehn had done nothing to justify [the intrusion], and defendants had no reasonable grounds to believe she had," the lawsuit alleges. "Their actions put Ms. Rehn in mortal fear that she was going to be assaulted or killed in this incident through no fault of her own."
The Seattle Times notes that body-camera footage from the incident shows that officers "continued to needlessly search her apartment while Ms. Rehn trembled in fear."
Jay Krulewitch, an attorney for Rehn, said that his client was getting ready to take a bath when officers began pounding at her door.
Since her apartment does not have a peephole, and Rehn could not tell who was demanding that the door be opened, she fled to "the furthest corner of the apartment."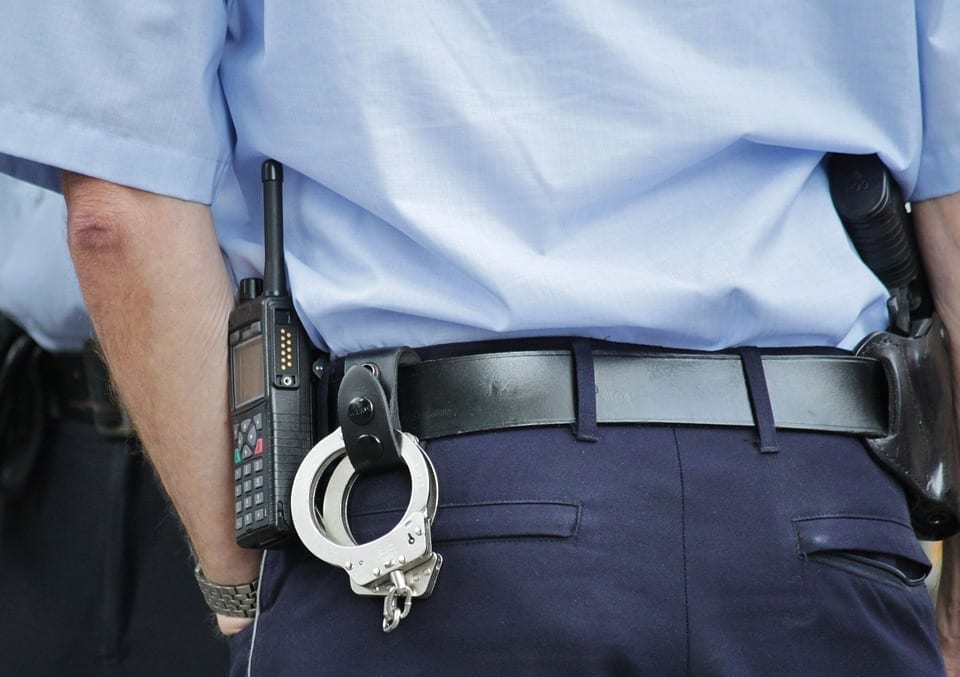 "She didn't know who it was or what was happening," Krulewitch said. "She had time to put on this coat and flee to the furthest corner of the apartment, the kitchen, and grabbed the teapot, I guess for self-defense."
"Thank heavens it wasn't a knife," he said.
The Times reports that Seattle Police and Fire Department personnel has been dispatched the same afternoon to respond to calls of an intoxicated man who had broken a window and was throwing objects into the street.
While responders were en route to the location, another call came in, saying that someone was "being pushed out of a window."
Officers arrived on-scene to find broken glass on the sidewalk, but nobody injured.
Medics and firefighters continued to the fourth floor of the address, where they found and contacted the subject of the earlier call.
Police, meanwhile, entered another door—a door they apparently believed led into the same apartment complex, despite a sign on the door indicating a different address. They then proceeded to Rehn's fourth-floor apartment, which had the same number as their intended destination.
Seth Wagner, one of the officers who broke down Rehn's door, stated in his report that officers are allowed to enter properties without a warrant under certain "exigent circumstances," such as when somebody's life is in danger or if they believe that evidence is about to be destroyed.
"Since there were reports of someone attempting to jump out the window and/or someone possibly being pushed out the window, officers made exigent entry into the apartment believing that the subjects in the apartment were in danger and kicked the door open," Wagner wrote. "After entering, officers located a female inside but did not find a broken window or another person inside. Officers realized they had entered the wrong building."
However, Krulewitch has since questioned the officers' definition of "exigent circumstance," noting that, after officers arrived on-scene, it should have been apparent that nobody had actually been pushed out a window.
"The officers involved and SPD, in general, deserve to be held accountable for their reckless and dangerous actions in this case," Krulewitch said. "This is any citizen's worst nightmare."
Sources
Lawsuit filed after Seattle police officers break down wrong door
Seattle woman sues city and police for wrong address raid, claims civil rights violation