A durable power of attorney is a document that establishes who oversees a person's health or financial decisions if they become disabled or incapacitated.
---
Young people, or those who have not acquired a lot  of material property or wealth may not think to complete estate planning documentation until they have responsibilities, such as families, business partnerships, or have been given news of impending illness that may lead to early death.  Indiana estate planning lawyers can guide client's as they plan for the financial support they need from a portfolio, or designate individuals who will benefit from their assets after they are deceased.    
Estate plan documents
An estate plan usually includes: 
a last will and testament, with guardianship if there are minor children.
an advance healthcare directive.  
a durable power of attorney in the event another party must oversee someone's affairs.
Purpose of a will
A Last Will and Testament is important for the purposes of explaining where and how an individual would like their assets divided, debts resolved and end of life issues outlined because they are very personal matters. Indianapolis estate planning lawyers guide clients to make sure a will contains the legally necessary language so a person's wishes can be honored at the time of their death according to Indiana and federal laws.   
Indiana law mandates that no will in writing, nor any part thereof, shall be revoked, unless the testator, or some other person in his presence and by his direction, with intent to revoke, shall destroy it; or such testator shall execute other writing for that purpose, signed, subscribed, and attested as required in section 3 or 3.1 of Indiana's probate law. A will can be revoked by creating another one, but if the second will is revoked, the initial will has no merit unless it is redone with the same requirements as an original document.
Advance care directive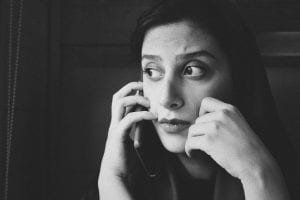 An advance healthcare directive addresses common end-of-life care decisions outlined in a living will including cardiopulmonary resuscitation (CPR), mechanical ventilation, tube feeding, dialysis, antibiotic and antiviral therapies, comfort care and donations of organs, tissues, or whole body for scientific study. Consultation with a lawyer is important to understand the distinction between "Do not resuscitate/intubate" and a formal will. An individual does not need to have an advance directive, or living will to have do not resuscitate (DNR) and do not intubate (DNI) orders. To establish DNR or DNI orders, inform a doctor about these preferences so they can write an order and keep it as part of a medical record.  
Durable power of attorney
A durable power of attorney is a document that establishes who oversees a person's health or financial decisions if they become disabled or incapacitated, and the document remains in place until that person's death or the order is revoked.  Estate planning lawyers draft this essential documentation to cover an individual, or family members regarding financial decisions, medical power of attorney and do not resuscitate orders. Consultation with tax lawyers  is also a prudent decision so they can review estate planning documents and explain how tax burdens will be handled for surviving loved ones and beneficiaries of an estate.
Sources: