Your focus should be on protecting the resident, rather than pursuing the assailant, at least at first.
---
Omaha, NE – The decision to put someone you love into a care home is, whichever way you look at it, a difficult, yet an often necessary one. As such, you want to ensure your loved one is as comfortable, and safe there as possible.
Countless lawyers all across the state of Nebraska face hundreds of nursing home abuse cases each year. As such, you need to be informed on the basics of what constitutes nursing home abuse.
Who is at risk?
All residents of a care home and medical facility are at risk of being taken advantage of and abused by their carers. While it's important to stay vigilant in all cases, some patients are more at risk than others. 
These include elderly patients, patients suffering from neurodegenerative diseases, and patients with reduced mobility. 
What are the signs of nursing home abuse?
Pretty much all Omaha nursing home abuse lawyers will tell you that every abuse case is a little different. Abuse, unfortunately, takes on numerous forms, and can often hide in plain sight. This is why you need to observe your loved one's emotional, physical, and mental state during your visit.
Do they seem agitated? Withdrawn? Unusually depressed? These are some telltale signs of abuse that need to be addressed immediately.
Naturally, you also want to be on the lookout for signs of physical abuse. It's not uncommon for abusers to lie about how their victims got the abuse marks (cuts, bruises, lacerations, swelling, broken bones, etc.). So look out for any excessively frequent falls, bumping against furniture, or anything like that, as they may be lies used to cover up abuse.
Who commits nursing home abuse?
Nebraska nursing home abuse lawyers also caution that it is not just nursing home staff that commits nursing home abuse. It's true that abuse by a staff member or administrator of the nursing home is the most common.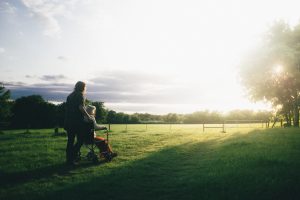 However, a nursing home resident can also be abused by:
A fellow resident – nursing home residents can turn violent towards each other. In these cases, however, the nursing home staff may also be held accountable, since, in many of these cases, they are aware of the abuse, and do nothing about it.
Family / Other visitors – awful as it is to contemplate, visiting family members could also be perpetrators of abuse. In that case, it is the duty of the nursing home staff to be vigilant, observe interactions, and report any suspected abuse by family members, or other visitors.
What should you do if you suspect abuse?
Even before you contact nursing home abuse lawyers, you will need to call 911 if you believe a nursing home patient to be in immediate and grave danger. Your focus should be on protecting the resident, rather than pursuing the assailant.
Next, you have to report the abuse to the Adult Protective Services (APS), and work with your lawyer depending on the specifics of your case. You may involve medical malpractice lawyers, depending on the level of abuse.
What you definitely should not do is hesitate, or allow abuse to go unpunished.