The state of Texas offers debtors two options – filing for Chapter 7 or Chapter 13 bankruptcy.
---
San Antonio, TX – The decision to file for bankruptcy is never an easy one. Whether you're facing this decision as an individual, or as a business entity in the state of Texas, we've compiled a little guide to help make the decision easier. Ideally, you should speak to qualified lawyers in your area, as they're the only ones capable of assisting you with the specifics.
Most attorneys offer consultations to help prospective clients determine whether or not bankruptcy is the best choice for them. What a lawyer will usually do during such consultation is:
Examine the paperwork — some attorneys may require that you come prepared with the asset, salary, and debt information;
Explore the worst-case scenario — basically, the attorney helps you imagine the worst possible outcome if you do not file for bankruptcy. In some cases, this may prove worse than facing the shame and stigma typically associated with bankruptcy.
When should you file for bankruptcy?
While some people harbor the belief that filing for bankruptcy is a last-resort solution, the truth is, it might not be. Bankruptcy courts were actually set up to help debtors clean the slate, and provide them with a fresh start.
That being said, you want to make sure you explore other options of settling your financial woes, before filing.
You should file for bankruptcy if…
There's a risk of having your home go into foreclosure, or your vehicle repossessed;
You are only able to pay for necessities with a credit card;
You are being sued by creditors (filing for bankruptcy will stop pending lawsuits);
You need a second credit card to pay off the first.
What NOT to do when considering bankruptcy…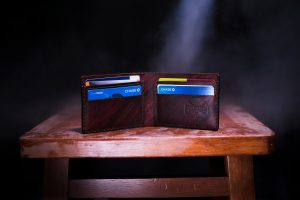 Knowledgeable San Antonio bankruptcy lawyers caution against these common mistakes:
Do not touch your retirement or 401k in order to pay off creditors or loans;
Do not attempt to reorganize assets by transferring/selling them before filing for bankruptcy (this can get the case thrown out);
Do not attempt to pay off creditors or debt;
Do not take on additional debt;
Do not attempt to lie about or conceal your assets.
Do you qualify for bankruptcy?
The state of Texas offers debtors two options – filing for Chapter 7 or Chapter 13 bankruptcy. You should talk things over with well-versed Texas bankruptcy lawyers to see for which of them you qualify, but here's a general idea:
If your income is less than the median Texas income for a family of your size (in Texas, the median is $84,724 for a family of 4), you qualify for Chapter 7 bankruptcy. This is a form of bankruptcy founded on the liquidation of assets, in order to pay off debt. While it's quicker and less expensive, you run the risk of losing your home or vehicle, if you are behind on payments.
If you earn more than the median, you must opt for Chapter 13 bankruptcy, instead. This means your San Antonio bankruptcy lawyers, together with state-appointed trustees, will work out a payment plan (also known as wage earner's bankruptcy) for you to pay off the debt in monthly installments. While Chapter 13 bankruptcy takes longer and is more expensive, it allows you to keep all of your property.