Some plaintiffs wish to impose harsh criminal penalties on drug makers who put profits above people.
---
Prescription opioid medications have caused more than 200,000 deaths in the past two decades, and the causes have been cited has deceptive marketing practices and overprescribing.  The largest drug makers distributed 76 billion opioid pills between 2006 and 2012, according to federal agencies.  With the recent settlement in Oklahoma in which Judge Thad Balkman ordered Johnson & Johnson (J&J) to pay $572 million, and the conclusion of the Purdue case nearing, the hope of many plaintiffs is to make manufacturers more responsible by imposing substantial consequences for profit-seeking at the cost of people's lives.
"A reckoning is finally taking shape," one of the witnesses in the Oklahoma case said.
However, J&J responded by placing blame on regulatory agencies, stating, "blame for the epidemic could not fairly be placed on one company with such modest sales, whose drugs were approved and strictly regulated by state and federal agencies."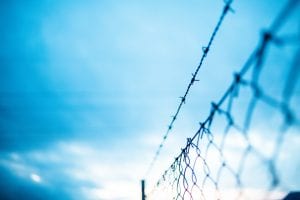 And, some have argued that the settlement fees aren't enough to offset the profits drug companies made, and Purdue is actually proposing to file Chapter 11 to pay out the fees owed while distributing anti-addiction medication.
During settlement talks, possible solutions discussed included Purdue's plan to file for bankruptcy and become a public benefit corporation with a board selected by court-appointed trustees.  The public trust it would become would donate millions of doses of drugs the company developed to combat overdoses and addiction in U.S. communities, which Purdue said is roughly $4.45 billion over ten years.
The company stated it "has made clear that it prefers a constructive global resolution" as opposed to "years of wasteful litigation and appeals." Purdue is "actively working with state attorneys general and other plaintiffs on solutions that have the potential to save tens of thousands of lives and deliver billions of dollars to the communities affected by the opioid crisis."
"You can't sue your way out of the opioid crisis," an attorney for Johnson & Johnson said.  And, this sentiment is shared by those who believe that throwing money at the epidemic is not enough to curtail abuse.
"The job of the courts and regulatory apparatus is to help prevent future disaster.  This will not happen when penalties are meted out such that loss of life is treated as a cost of doing business," said James Hamblin with The Atlantic.
Sources say that the bankruptcy timing could be delayed if Purdue reaches a settlement or the October trial is delayed.  Ohio's attorney general recently asked a federal appeals court to halt the trial.
Some have argued that only imposing criminal penalties for executives will be consequential enough to drive change and make the companies appreciate the "cost of doing business" equates to overdose deaths.  Imposing prison time, they believe, would do away with shady marketing practices.  The individuals behind the scenes, such as the Sacklers, should not be allowed to continue doing business at the expense of human lives.
Ryan Hampton of Los Angeles Magazine said, "Cash settlements are a start, but they will never be enough.  The executives who masterminded the drug epidemic should face consequences for their greed."
Sources:
Oklahoma's $572 million opioid judgment against Johnson & Johnson: Here's what comes next
Will fining drugmakers curb the opioid crisis?
Exclusive: OxyContin maker prepares 'free-fall' bankruptcy as settlement talks stall